US, North Korea tensions put China in a difficult position as peacemaker
As tensions between the United States and North Korea continue to escalate, officials in Pyongyang snubbed their Chinese counterparts in a sign of what experts say is a deteriorating relationship between the regime of Kim Jong-un and one of its few international allies.
Following Chinese President Xi Jinping's meeting with President Trump in Florida earlier this month, North Korea denied a request by China's Foreign Minister Wang Yi and Wu Dawei, the country's top representative for North Korean nuclear affairs, for a meeting.
"North Korea denying China a meeting is illustrative of the difficulty that China faces because they need a communication channel that works," Scott Snyder, a senior fellow for Korea Studies and the director of the program on U.S.-Korea policy at the Council of Foreign Relations, told Fox News.
China has long been considered North Korea's closest ally in Asia, but the relationship has been on a rocky path the last few years. Tensions have escalated the past few months as North Korea has become more provocative and a growing international threat.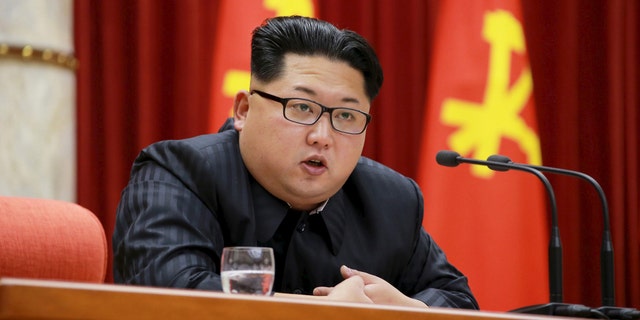 Following the 2013 execution of Kim's uncle, Jang Song thaek – a major facilitator of talks between Pyongyang and Beijing – the two countries backed down from high-level dialogue. More recently, in February, China banned coal imports from North Korea following the murder in Malaysia of Kim Jong Nam, the half-brother of Kim Jong Un who was under Chinese protection. China also banned coal imports following the recent meeting between Xi and Trump.
While the Trump administration has praised the efforts by Beijing on the actions toward North Korea – Trump said last week that he believes Xi "means well and I think he wants to help" – experts say that China is caught in the middle of a difficult situation as tensions mount between Washington and Pyongyang.
"The U.S. wants China to pressure North Korea to the brink of collapse," Snyder said. "But that could lead to a unified Korean peninsula, which puts a major U.S. ally right on China's border."
The Trump administration has ratcheted up pressure on North Korea in recent weeks to dismantle its nascent nuclear program – igniting an escalating war of words between the U.S. leader and officials in Pyongyang and widespread worries from nearby Asian nations of a major armed conflict between the two countries.
North Korea's mounting nuclear ambitions has cast a pall over much of East Asia with its recent missile tests and prompted the militaries of Japan and South Korea to go on high alert. The mounting threat from North Korea forced Trump to send the USS Carl Vinson Carrier Strike Group to the Korean peninsula – a maneuver that drew a warning of "catastrophic consequences" from Pyongyang but widespread praise from Tokyo and Seoul.
For its part, North Korea has long insisted that the goal of its military build-up is peace — and survival — with the growing arsenal a way to ensure that the government in Pyongyang is not easily overthrown. North Korea saw the toppling of Saddam Hussein in Iraq and Muammar Gadhafi in Libya — neither of whom had nuclear weapons — as proof of the power of a nuclear arsenal.
"The problem here is that if you put North Korea's interests and the U.S.'s interests on a Venn diagram, there will not be any overlap," Snyder said.
While on a visit Monday to the Panmunjom military base in the demilitarized zone (DMZ) – and a day after a North Korean missile exploded during launch – Vice President Mike Pence said that the U.S. commitment to South Korea is "iron-clad and immutable" in the face of North Korea's work to advance its nuclear and ballistic missile program.
In a statement made alongside South Korean Acting President Hwang Kyo-ahn, Pence said that "North Korea would do well not to test his resolve."
The vice president reiterated Monday that "all options are on the table" to deal with the threat posed by North Korea. He says any use of nuclear weapons by North Korea will be met with "an overwhelming and effective response."
Following Pence's statement, China's Foreign Ministry spokesman Lu Kang said Monday that tensions need to be eased on the Korean peninsula to bring the escalating dispute there to a peaceful resolution.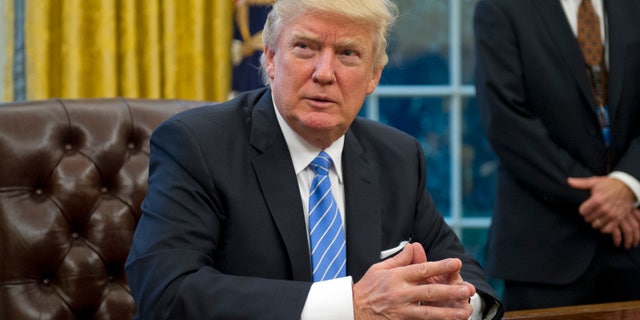 Lu said China wants to resume multi-party negotiations that ended in stalemate in 2009. He said plans to deploy a U.S. missile defense system in South Korea were damaging its relations with China.
At the moment, China must perform a delicate balancing act as it tries to end the intensifying situation without any weapons being fired. The big question, however, is how China will respond if either the U.S. or North Korea fires that first shot.
"China is sworn to defend North Korea from attack but if North Korea initiates the hostilities, China has said it cannot depend on its support," Snyder said. "China, however, has made no indication whether or not that support would be there if the U.S. attacked first."
The Associated Press contributed to this report.