US installs more THAAD missile launchers in South Korea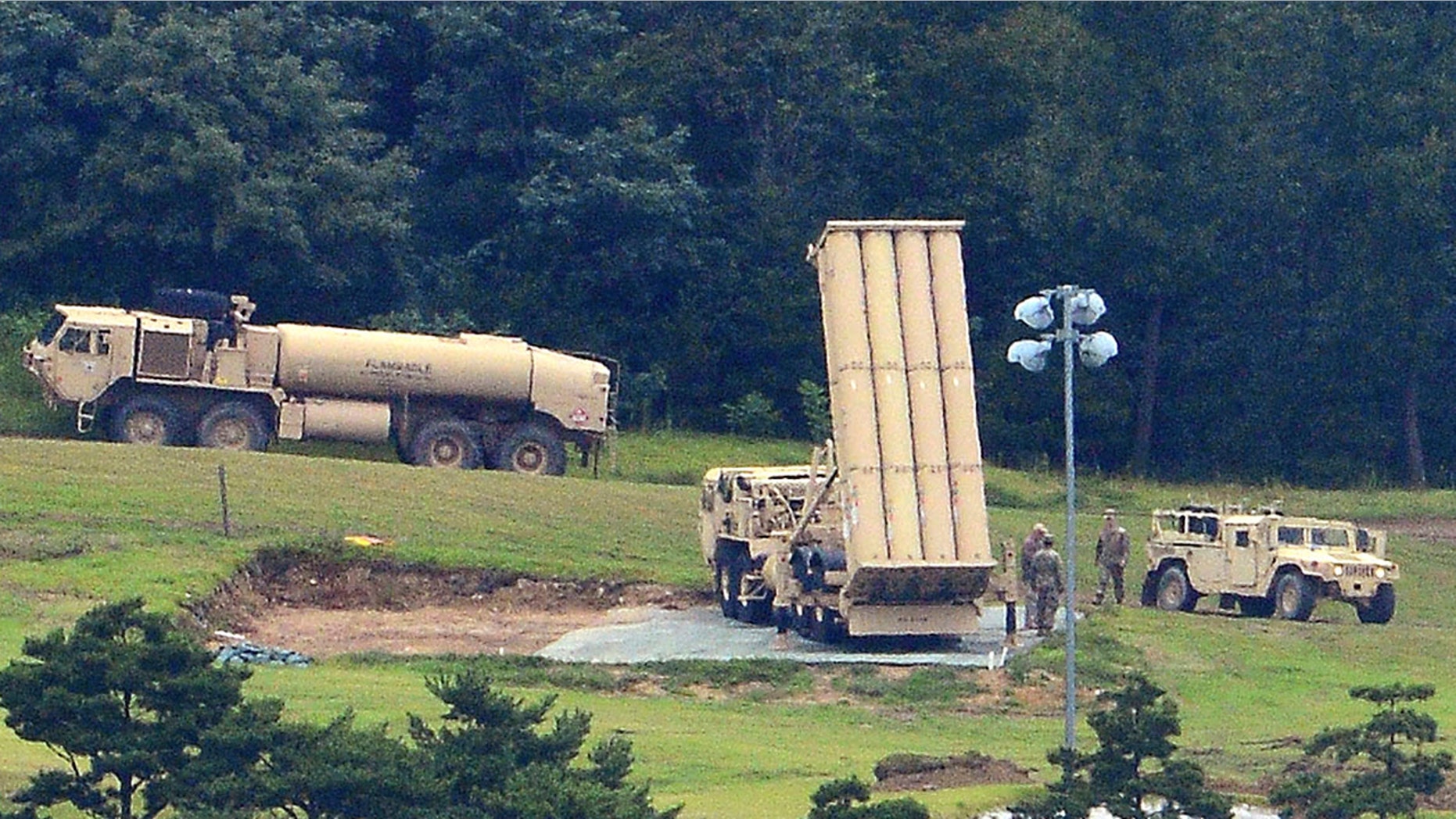 The U.S. military added four interceptor launchers to its Terminal High-Altitude Area Defense (THAAD) antiballistic missile system to shore up South Korea's defenses against a North Korean strike, two U.S. officials told Fox News Wednesday.
South Korea's defense ministry announced the "tentative" deployment of the defense system had been completed, calling it an urgent measure to counter threats from North Korea, according to Yonhap News Agency.
The South Korean government initially had blocked the launchers from being deployed to a former golf course in the rural town of Seongju, about 180 miles south of Seoul. Two other launchers and a radar system had been set up there this past March.
South Korean President Moon Jae-in strongly opposed the deployment of the THAAD system to his country before taking office. Area residents and activists have raised concerns over rumored health hazards linked to the system's powerful radar and the possibility that the town will become a target of North Korean attacks.
China also has objected to THAAD's deployment in South Korea, a position that was restated by Beijing's Foreign Ministry Wednesday. Spokesman Geng Shuang said THAAD would aggravate tensions on the Korean Peninsula and jeopardize the strategic and security interests of China and other countries.
Each launcher is equipped with eight missiles designed to shoot down short- and medium-range ballistic missiles. The system has been tested 15 times over its lifespan and passed every time.
THAAD was first deployed outside the continental United States in 2015 when it was sent to Guam in the wake of increasing threats from North Korea.
The Associated Press contributed to this report.