US hits ISIS in Libya after months of debate as terror group expands
NEWYou can now listen to Fox News articles!
U.S. warplanes launched airstrikes in Libya targeting a key Islamic State training camp and senior terror leader Friday after months of debate over how much the Pentagon should commit to the terror fight in North Africa.
A defense official told The Associated Press that one strike "likely killed" the Tunisian terror operative Noureddine Chouchane, who was believed to have directed an attack on a museum in Tunis that killed 24 people last March. Analysts also say he was connected to a massacre at a resort hotel near the Tunisian city of Sousse that left 38 people dead.
The Pentagon had determined that ISIS fighters in both locations "were planning external attacks on U.S. and other western interests in the region," Press Secretary Peter Cook told reporters. "We saw the opportunity to strike here and we took that step."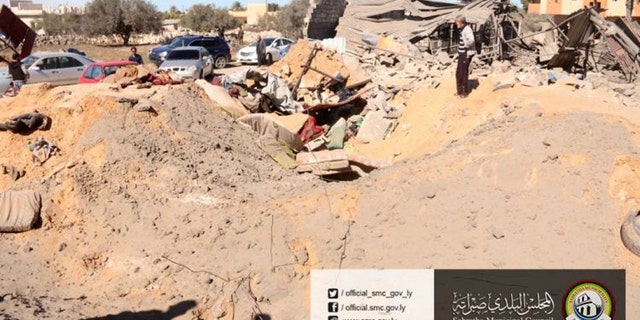 He added that President Obama approved the strike, after military officials had watched the training camp, for weeks. Local officials estimated that more than 40 people were killed with more wounded, some critically.
F-15 fighter jets carried out the strike, a senior U.S. official tells Fox News.
The Pentagon described the strikes as a sign that the U.S. would go after ISIS "whenever it is necessary, using the full range of tools at our disposal."
Still, the White House reportedly balked at a plan to assault an ISIS regional hub in Sirte, the hometown of Libyan dictator Muammar Qaddafi, who was killed in 2011. "There is little to no appetite for that in this administration," a defense official told The Daily Beast.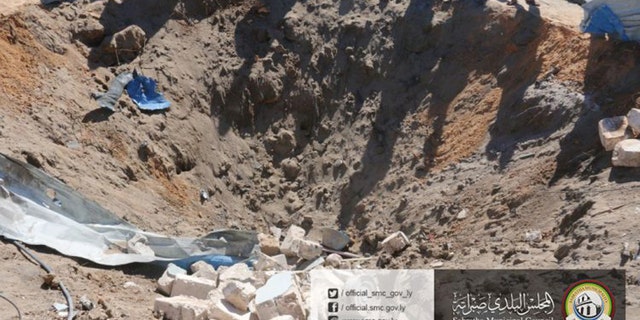 "There's nothing close to happening in terms of a major military operation," a second official added. Evidence suggests the number of ISIS fighters in Libya is increasing - now believed to be 5,000 - even as the group's numbers in Syria and Iraq are shrinking. Analysts say the power vacuum that emerged after Qaddafi's death left Libya vulnerable to terror groups, some that were ultimately linked to ISIS.
U.S. officials say the president earlier this year directed his national security team to bolster counterterrorism efforts in Libya while also pursuing diplomatic possibilities for solving its political crisis, but were holding off on sustained military action against ISIS targets in Libya until a government was formed. That process is far from over.
"I have been clear from the outset that we will go after ISIS wherever it appears, the same way that we went after al Qaida wherever they appeared," President Barack Obama told reporters on Wednesday.
One U.S. official said Friday's airstrike was taken "with the knowledge of Libyan authorities," but the official would not be more specific about the coordination.
The U.S. military has been closely monitoring Islamic State movements in Libya, and small teams of U.S. military personnel have moved in and out of the country over a period of months. In November, a US military airstrike killed an Islamic State leader called Abu Nabil or Wissam al-Zubaydi, an Iraqi national in the eastern city of Darna. In July, airstrikes targeted an al-Qaida gathering and officials said they targeted bel-Mokhtar but it was a failed operation in the eastern city of Ajdabiya.
British, French and Italian special forces also have been in Libya helping with aerial surveillance, mapping and intelligence gathering in several cities, including Benghazi in the east and Zintan in the west, according to two Libyan military officials who are coordinating with them. The Libyan officials spoke on condition of anonymity recently with The Associated Press on this matter because they were not authorized to speak to the press.
U.S. officials predicted early this month that it would be weeks or longer before U.S. special forces would be sent, citing the need for more consultations with European allies. Additional intelligence would help refine targets for any sort of military strikes, but surveillance drones are in high demand elsewhere, including in Syria, Iraq and Afghanistan.
"We will continue to take actions where we've got a clear operation and a clear target in mind," Obama said. "And we are working with our other coalition partners to make sure that as we see opportunities to prevent ISIS from digging in, in Libya, we take them. At the same time, we're working diligently with the United Nations to try to get a government in place in Libya. And that's been a problem."
Fox News' Jennifer Griffin and The Associated Press contributed to this report.