US Coast Guard Near Puerto Rico Searches For Passenger Who Went Overboard Off Cruise Ship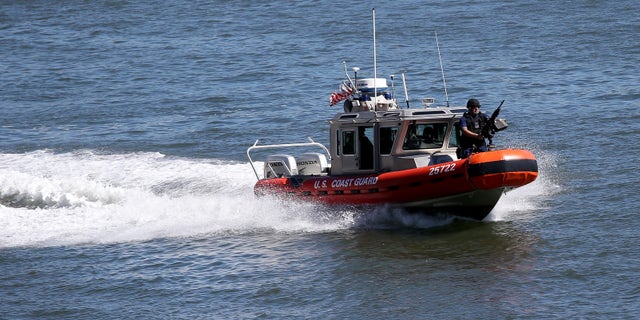 SAN JUAN, Puerto Rico (AP) – The U.S. Coast Guard was searching Sunday for a Canadian passenger who jumped off a Royal Caribbean Cruises ship as it motored off a remote Puerto Rican island toward the U.S. territory's mainland.
In a Sunday statement, the Coast Guard identified the missing man as Tien Phuoc Nguyen, a 26-year-old Canadian citizen who was on the final night of a seven-night Caribbean cruise with his family. His hometown was not immediately provided.
He was last seen jumping overboard by other ship passengers late Saturday as the Adventures of the Seas was transiting east of Mona Island, a rugged, uninhabited island in a rough sea passage between Puerto Rico and the Dominican Republic.
Royal Caribbean spokeswoman Cynthia Martinez said Sunday that the captain immediately stopped the cruise ship, turned around and alerted local authorities after a passenger reported seeing a man going overboard late Saturday. In a Sunday email, Martinez said footage of the incident was also captured by the ship's cameras.
The Coast Guard deployed helicopters and a patrol boat to find the missing passenger but no sign of him has turned up.
The FBI is investigating the circumstances which may have led the man to jump.
When the U.S. Coast Guard assumed control of the search early Sunday, the cruise ship resumed its trip to Puerto Rico's capital of San Juan. A Royal Caribbean team was providing support to Nguyen's family, according to Martinez.
The Royal Caribbean ship was finishing its seven-night trip and returning to San Juan when he jumped overboard.
Follow us on twitter.com/foxnewslatino
Like us at facebook.com/foxnewslatino