US Authorities Arrest Boss Of Mexico's Gulf Cartel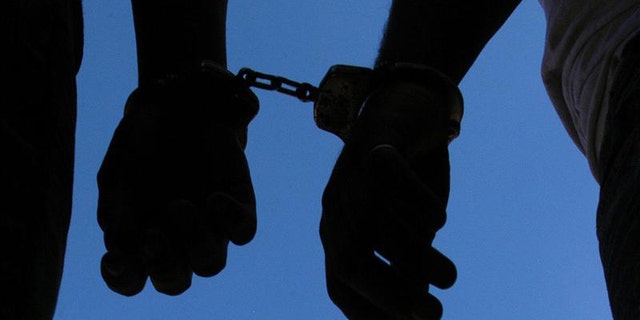 The alleged leader of the Gulf cartel in the Mexican city of Matamoros was arrested last week by U.S. authorities, according to a local Texas newspaper.
José Luis Zuniga Hernández, alias "Comandante Wicho," was arrested by U.S. Border Patrol agents Wednesday near the small town of Santa Maria, Texas.
Zuniga "freely admitted" to being a Mexican national in the U.S. without the proper documentation to reside in the country and was found to be in possession of a .38-caliber handgun, according to the Monitor newspaper in Texas.
Zuñiga allegedly ran the Gulf cartel in Matamoros in the wake of the killing of the group's former leader Ezequiel Cárdenas Guillén. Cárdenas was gunned down by Mexican soldiers in a bloody shootout in Matamoros back in November 2010.
The Gulf cartel is believed to be one of Mexico's oldest and most established drug-trafficking organizations, but in recent years it has lost much of its grasp on control due in part to the splintering off of the Zetas – the group's former paramilitary wing – as well as a number of high-profile arrests and killings.
"There are some indications that they have been able to drive a few elements of the Zetas out of Tamaulipas," stated the Latin American crime investigation website Insightcrime.org. "But this [drug trafficking organization] is holding on strong in the border towns, and it looks as though the Gulf has already lost much of its former monopoly over Mexico's east coast to the Zetas."
The court records for Zuniga's arrest, revealed last Friday by a U.S. Magistrate judge, make this the third Gulf cartel leader to be arrested by U.S. federal authorities in recent weeks.
Last Thursday, the purported Gulf cartel boss of the northern Mexican town of Miguel Alemán, Eudoxio Ramos García, was arrested in Rio Grande City, Texas, and back on Oct. 20 U.S. Immigration and Customs Enforcement agents scored a victory when they detained Rafael "El Junior" Cárdenas Vela.
"El Junior" Cárdenas is the nephew of Osiel Cárdenas Guillén, the Gulf cartel's former leader who is serving a 25 year prison sentence in the U.S. "El Junior" was considered a rising star in the drug organization.
Andrew O'Reilly can be reached at andrew.o'reilly@foxnewslatino.com or follow him on Twitter: @aoreilly84
Follow us on twitter.com/foxnewslatino
Like us at facebook.com/foxnewslatino