US, Australia sign agreement allowing military forces to train and work together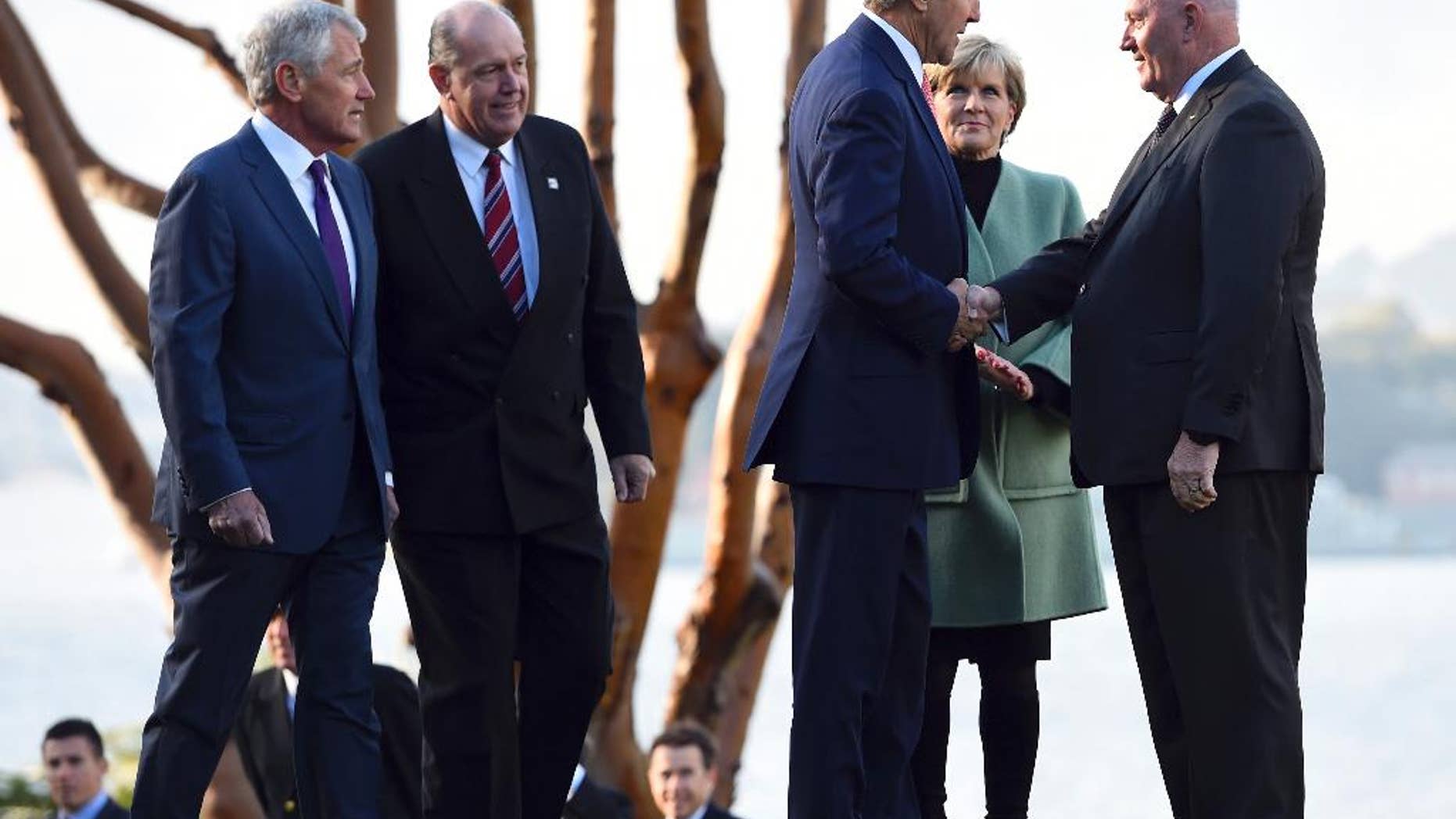 SYDNEY – The U.S. and Australia signed an agreement Tuesday that will allow the two countries' militaries to train and work better together as U.S. Marines and airmen deploy in and out of the country.
"This long-term agreement will broaden and deepen our alliance's contributions to regional security," U.S. Defense Secretary Chuck Hagel said Tuesday. He described the U.S.-Australia alliance as the "bedrock" for stability in the Asia-Pacific region.
Hagel spoke during a press conference with U.S. Secretary of State John Kerry and their Australian counterparts, Foreign Minister Julie Bishop and Defense Minister David Johnston, at the conclusion of annual Australia-U.S. strategic talks.
Kerry praised Australia as "a vital partner in so many different endeavors."
When President Barack Obama visited Australia in 2011, he fueled tensions with China, Australia's biggest trading partner, by announcing that up to 2,500 U.S. Marines would rotate through a joint military training hub in the northern Australian city of Darwin.
The Marines conduct humanitarian and military exercises with Australian forces.
Since 2011, the number of Marines there has grown from about 250 to more than 1,100 now. Australian Defense Minister David Johnston said the northern territory looks forward to the Marine presence growing to the 2,500 limit.
Adm. Sam Locklear, who heads U.S. Pacific Command, told reporters Monday that there is no timeline for the increase to 2,500.
The 2,500, said Locklear, is the size of a Marine air/ground task force unit, which "gives us the best flexibility to partner with" Australia and other allies in the region.
One U.S. official said it will take several years to reach the full 2,500-troop level. That official was not authorized to speak publicly about the timeline and requested anonymity.