US and Australia join search for Pacific ferry survivors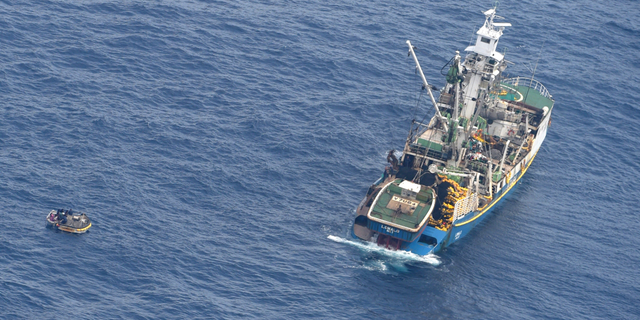 NEWYou can now listen to Fox News articles!
WELLINGTON, New Zealand – The U.S. and Australia are joining the search for survivors from a ferry that sank near the remote Pacific nation of Kiribati after seven people were rescued from a lifeboat.
The New Zealand military found the survivors aboard a wooden dinghy on Sunday, more than a week after a ferry carrying an estimated 50 people between two Kiribati islands disappeared.
The survivors told rescuers the ferry sank and they'd drifted for four days on the lifeboat and had no water.
New Zealand's Rescue Coordination Centre says an Australian maritime jet and a U.S. Coast Guard C-130 Hercules are due to join the search by Tuesday. The rescue center says it has already searched an area the size of Germany.
It says the seven survivors are all in reasonable health.