Uruguay pulling troops out of UN mission in Haiti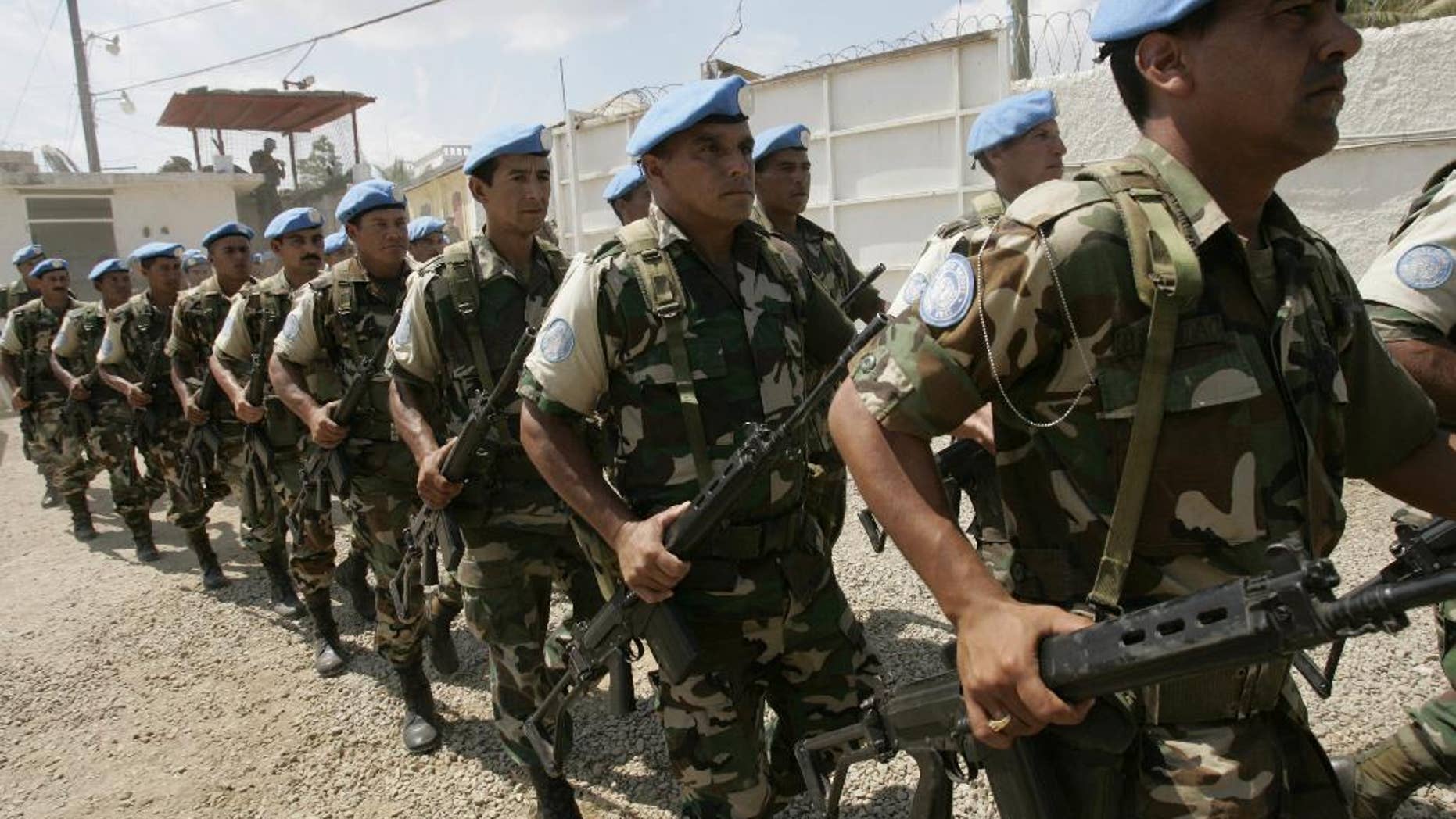 MONTEVIDEO, Uruguay – Uruguay's president says his country is pulling its soldiers out of a United Nations peacekeeping mission in Haiti, where they have served since 2004.
Tabare Vazquez says the Uruguay mission will end this month and the roughly 250 Uruguayans will return home in early April. The South American country had as many as 1,000 forces deployed in Haiti at the height of the mission.
Vazquez spoke at a public event on Monday.
Some 2,300 soldiers from 19 countries are still posted in Haiti. U.N. and other officials have increasingly suggested that the mission may be coming to an end. It began after a rebellion engulfed Haiti in violence in 2004.