Unexpected Text Message Reportedly Blows Up Bomber Too Soon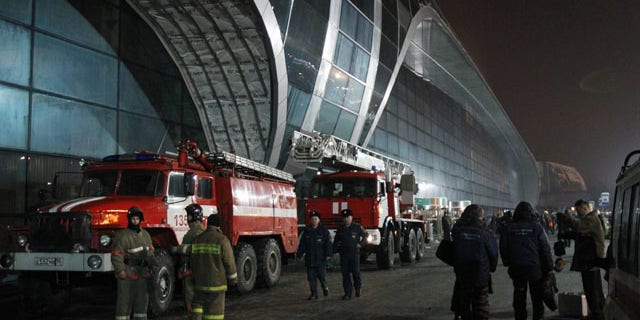 A terrorist plot in Moscow was foiled New Year's Eve when an unexpected text message reportedly detonated a suicide bomber's explosives prematurely, Russian security told The Daily Telegraph.
The "Black Widow" bomber, who may belong to the group that attacked Moscow's Domodedovo airport on Monday, planned to set off her suicide belt near Red Square, potentially killing hundreds of people, the newspaper reported.
Instead, security sources believe that a text message wishing the woman a happy new year from her mobile phone provider set off the explosives hours before the planned attack, The Daily Telegraph said.
News agencies said the bomber, who has yet to be identified, was killed and the building destroyed by the blast, but that another man and woman possibly connected to the plot managed to escape.
"Planning started for the Domodedovo airport explosion just after the failure of the Manezh Square plot," Russia's Moskovsky Komsomolets newspaper reported, identifying the site of the attack as a square right in front of the Kremlin walls.
The attack at Domodedovo, Russia's busiest airport, killed 35 people and injured 180 others. No claim of responsibility for the bombing has been made, and officials have not publicly identified any suspects.
Authorities have not released an account of how the bombing took place, and media accounts have cited various sources as saying it was a male suicide bomber or a female, or that the bomb was remotely detonated.
The Associated Press and Newscore contributed to this report.
Click here to read more on this story from The Daily Telegraph.