Undocumented Cop to Plead Guilty to ID Theft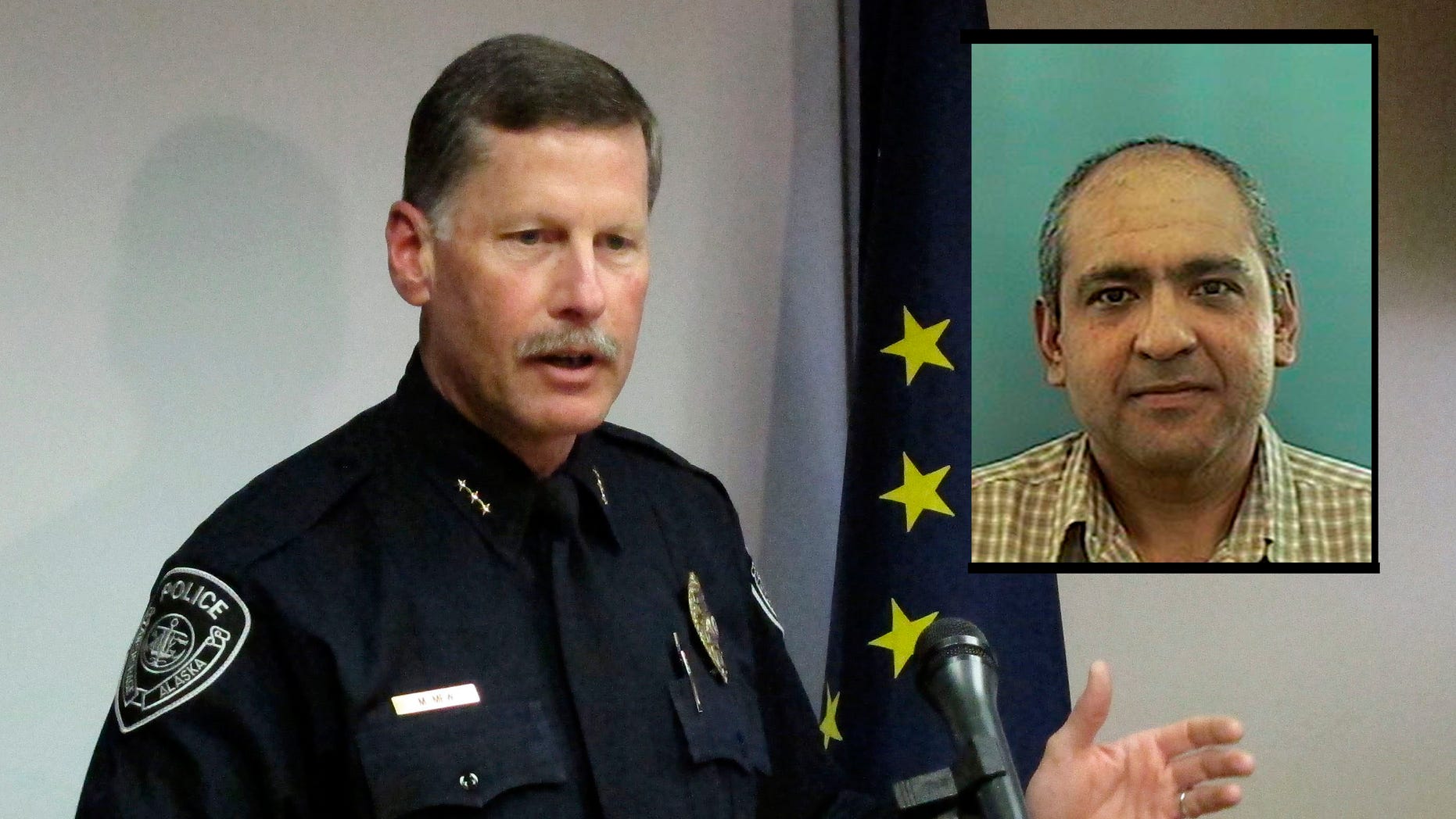 A former Anchorage police officer accused of being an unauthorized immigrant living under a stolen identity plans to plead guilty to federal charges, according to court documents.
Mexico-born Rafael Mora-López, who lived for more than two decades in Alaska as Rafael Espinoza, said in court papers he will plead guilty to charges of passport fraud and false claim of U.S. citizenship.
The documents filed Thursday say the real Rafael Espinoza is a legal U.S. citizen. Authorities say he also holds citizenship in another unspecified country.
Mora-López, 47, worked as a well-regarded police officer for six years until his arrest in April. He initially pleaded not guilty to passport fraud and has been out on bail under home confinement and electronic monitoring.
He has declined to comment. His attorney, Allen Dayan, did not immediately respond Monday to a telephone call seeking comment.
The court papers say Mora-López's wife, Margarita Cynthia Espinoza, had been a neighbor of the real Espinoza in Guadalajara, Mexico, in the 1980s. But it's not clear how the identity was obtained, Assistant U.S. Attorney Frank Russo said.
Mora-López used Espinoza's name, Social Security number and date of birth to apply for an Alaska driver's license in June 1989, presenting a birth certificate and Social Security card as evidence of his identity, the court papers say.
Mora-López repeatedly used the assumed identity to vote in local and national elections and receive over the years more than $27,000 in dividends issued to Alaska residents out of investment profits from the Alaska Permanent Fund, the documents state.
State prosecutors did not immediately respond to a call asking if the state was pursuing the dividend payouts.
According to the court papers, Mora-López used the false citizenship and identity to bring his future wife to Alaska and help her obtain naturalization as a U.S. citizen "based on her marriage to him as a citizen." Authorities have said the couple has a child.
Mora-López's true identity was discovered after he applied for a passport renewal and the State Department noted someone else appeared to have a passport under the same identity, according to the plea filing. Police and federal authorities say neither Espinoza nor Mora-López have any known criminal records, so a pre-employment criminal background check on Mora-López turned up empty. He also passed a polygraph test.
A court hearing was scheduled for June 1.
Mora-López could face as much as 13 years in prison, Russo said.
The former officer's arrest leaves the Police Department juggling various complications, such as potential challenges to Mora-López's testimony in past criminal trials and pension earned under the identity.
The case is similar to one involving a Mexican national who took the identity of a dead cousin who was a U.S. citizen in order to become a Milwaukee police officer. The man was deported to Mexico in 2007.
The Associated Press contributed to this report.
Follow us on twitter.com/foxnewslatino
Like us at facebook.com/foxnewslatino