UN Says North Korea Needs Food Aid, Not Politics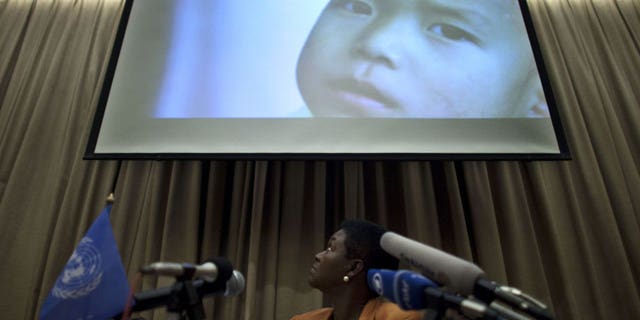 PYONGYANG, North Korea -- Wealthier countries need to put aside politics to help millions of North Koreans going hungry from food shortages, the U.N.' top relief official said Friday, renewing an appeal for assistance that has largely gone unmet.
Speaking at the end of a five-day visit to North Korea, Valerie Amos, a U.N. undersecretary-general, said millions of North Koreans, particularly children, mothers and pregnant women, need help. The millions of hungry, she said, is borne out by UN data and by what she learned from visits to farms, hospitals and orphanages, as well as from officials.
People's diets, she said, consist of rice, maize, cabbage, little else and no protein or nutrient rich foods.
While she acknowledged concerns about whether the authoritarian government diverts food aid or underfunds agriculture, Amos urged donor countries to put the needs of North Koreans ahead of other considerations.
"This is about helping the people who are most in need. It's not about saying that this country has made a choice about spending its resources in one way rather than another. We don't make those judgments in other countries, on humanitarian grounds. There's no reason to begin to do it in" North Korea, Amos told The Associated Press before leaving Pyongyang.
Hers is the latest appeal to meet a U.N. request in April for $218 million in emergency aid. Only a third has been met as key donors like the United States largely shun giving over North Korea's provocative behavior and persisting questions about whether North Korea is withholding food from its public.
Washington approved $900,000 in emergency flood aid like tents in August but has held back on approving food assistance in part because Pyongyang is funding a nuclear program, reneging on disarmament pledges. Key U.S. ally South Korea, which earlier in the decade provided large amounts of food aid, stopped giving after its conservative president, Lee Myung-bak, took office in 2008.
U.N. agencies and humanitarian groups continue to have trouble monitoring how their aid is distributed -- issues Amos said she raised with North Korean officials. She said she also discussed the "chronic poverty and underdevelopment" she saw.
Still, she said, donors should not doubt the evident need for food aid. "Donors need to trust the information that they're being given. They need to trust what they're being told about the situation here," Amos said.