UN plan to settle 1M refugees an invitation to terror, critics warn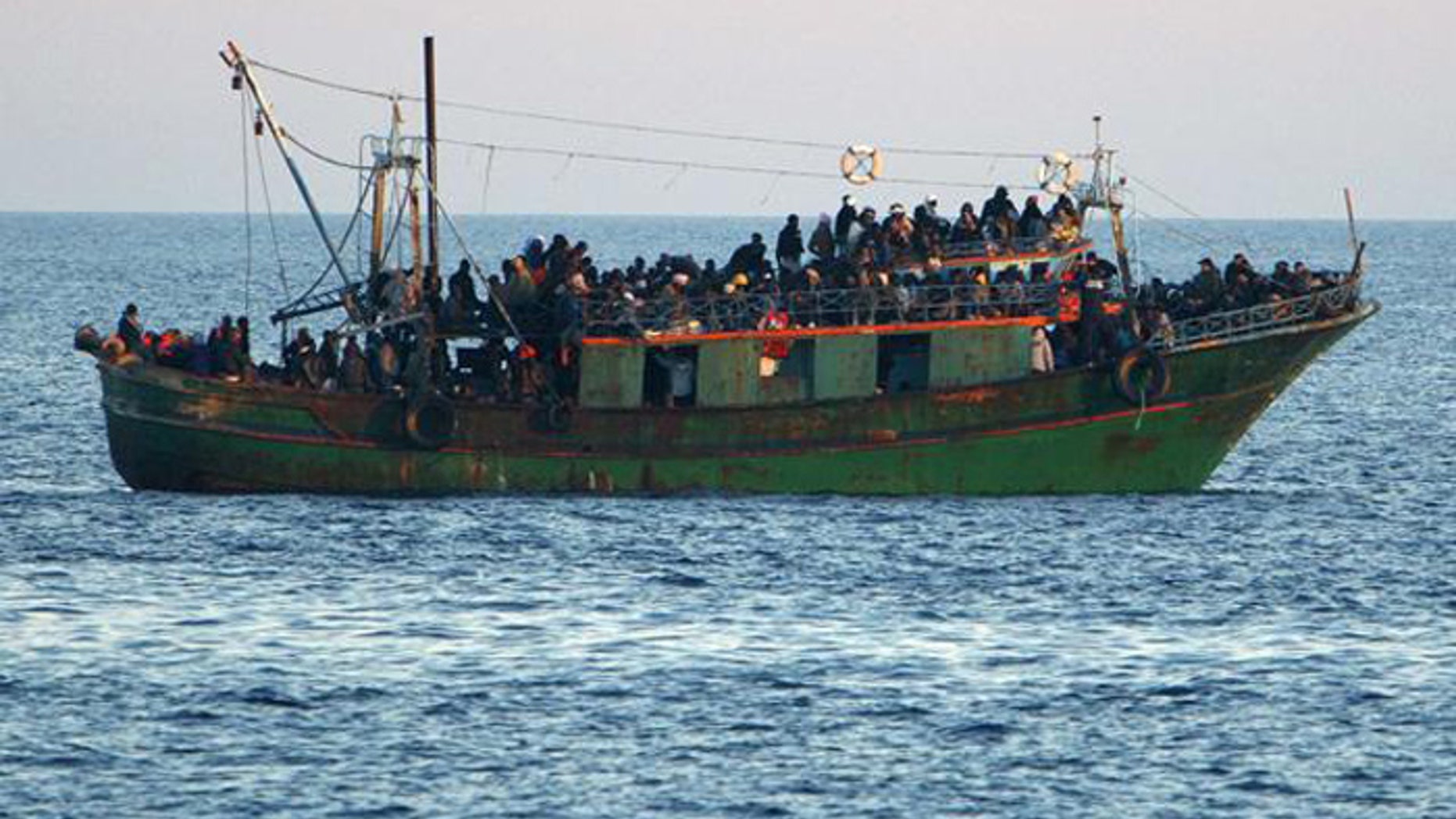 The humanitarian disaster unfolding on the Mediterranean is likely already providing a "shield" for Islamist terrorists to infiltrate waves of migrants attempting the perilous crossing from North Africa to Europe, terrorism experts and other strategic observers are warning. And they say a UN plan to resettle 1 million refugees in Western nations would turn the situation into a full-blown security crisis.
"An open door policy would – both for the USA and Europe – mean that the threat of Islamists and terrorists entering our countries would increase to a very dangerous level."
The exodus now unfolding, as well as the UN call to take in refugees from war-torn Middle Eastern and African nations over the next five years, is providing a "shield for the passage of jihadists to Europe," said one analyst. Once absorbed into the societies of Europe and other rich countries such as the United States, ISIS operatives would be set to eventually gain all the freedoms of other citizens of those countries – including the freedom to travel, often without having to go through the extra scrutiny involved in obtaining a passport visa.
"ISIS has threatened to [infiltrate the migrants] and German intelligence already said that this is a real threat," Dutch lawmaker Geert Wilders told FoxNews.com from The Netherlands. "An open door policy would – both for the USA and Europe – mean that the threat of Islamists and terrorists entering our countries would increase to a very dangerous level."
Muslims among migrants trying to reach Italy by boat from Libya tossed 12 fellow passengers overboard this month because they were Christians, Italian police said. All 12 drowned, leading the Italian authorities to charge 15 Muslim men with murder fueled by religious hatred.
While the incident received media attention, appeals by the United Nations and international charities such as Amnesty International and Oxfam have focused on the wider dangers faced by all the migrants crossing by the thousands in crowded and rickety vessels, as they escape violence and economic hardship throughout northern and western Africa, and the Middle East.
The intensity of their appeals for Europe and beyond to step up their intake of refugees soared after some 770 migrants lost their lives when their boat capsized and sank earlier this month.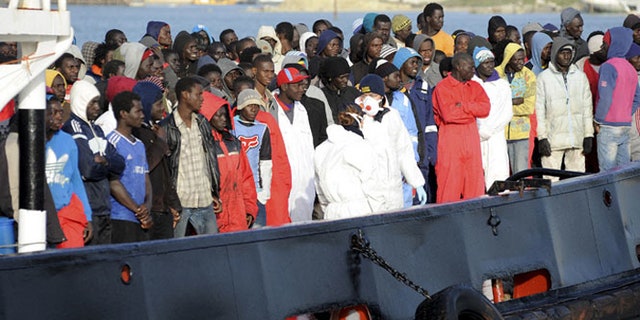 The tragedy marked the largest loss of life of any in the Mediterranean involving refugees and migrants, and came just days after a similar disaster claimed an estimated 400 lives, while another tragedy at sea left 50 more dead.
UN Secretary General Ban Ki-moon called on the "international community" – taken in most quarters to mean developed countries – to institute a "comprehensive and collective" response, which he said should go beyond meeting the immediate need of improved sea-rescue options.
"It is to ensure the right to asylum of the growing number of people worldwide fleeing war who need refuge and safe haven," he said in a statement.
After UN High Commissioner for Human Rights Zeid Ra'ad Al Hussein said the migrant deaths resulted from a "continuing failure of governance accompanied by a monumental failure of compassion," the world body's specialist on migrant human rights unveiled his initiative for resolving the crisis, focusing on the largest of the regional refugee populations: Syrians fleeing the civil war in their country.
"We could collectively offer to resettle 1 million Syrians over the next five years," François Crépeau, the UN Special Rapporteur, told Britain's Guardian newspaper in a sit-down interview.
"For a country like the UK, this would probably be around 14,000 Syrians a year for five years. For Canada, it would mean less than 9,000 a year for five years – a drop in the bucket," the Canadian national said. The report did not mention any total Crépeau might have cited for the United States to absorb.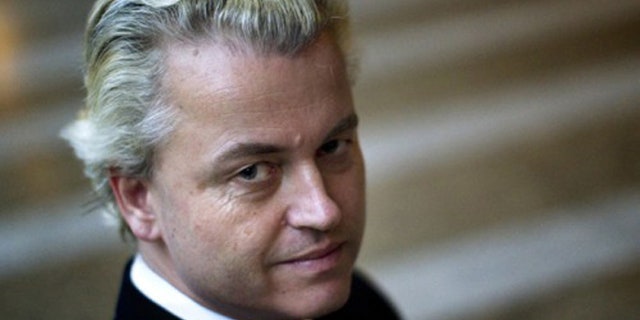 Implementing such a plan would drive countless more migrants to seek out the criminal human trafficking networks and pay the illegal tariffs – anywhere from hundreds to thousands of dollars – in the hope of reaching Europe and attaining eventual re-settlement, Wilders told FoxNews.com.
"Only if migrants know they will never succeed and never reach Europe will they stop coming," he said. "They will not drown, and the criminals who smuggle them in those boats will not get their money any more."
But he added: "If we do what Europe does today, and taxi them into [the continent], they will keep coming and drowning."
Though controversial for his strong stance against Islam in The Netherlands, Wilders, whose party is the fourth-largest in the Dutch parliament, is not alone in saying the proposals of the UN and other groups are more likely to exacerbate – rather than resolve – the Mediterranean migrant crisis.
They would be a "diversion" from the real problems of security chaos, failed governance and dire poverty that most of the migrants are fleeing, international security expert Dr. Walid Phares told FoxNews.com from Britain, where he is on a speaking tour.
"The proper response to this epic humanitarian crisis should not be via the politics of the ostrich, but via strategic policies of political change in Africa," said the author of "The Coming Revolution: Struggle for Freedom in the Middle East," which projected the region's uprisings before they occurred.
"What would 1 million migrants absorbed into Europe do to stop genocide, human rights abuses and hyper-corruption in Africa?"
Former Libyan dictator Muammar Qaddafi had spoken of dispatching tens of thousands of migrants to Europe as a political weapon to transform the identity of continent, Phares recalled – and now jihadist militias had "opened the path" for them.
"This is an urban militant campaign masterminded by jihadist forces on the ground in Libya," he said, identifying the human-trafficking puppet masters as ISIS, Al Qaeda and the Muslim Brotherhood, the transnational Islamist organization founded in Egypt.
"This is about an organized abuse of refugees to use them as a shield for the passage of jihadists to Europe, and to also radicalize the migrants."
With Syrians comprising more than 42,000 of the 170,000 Mediterranean migrants reaching Italy, the main destination, in 2014, Berlin-based Benjamin Weinthal of the U.S. think tank Foundation for Defense of Democracies said the time was overdue for the definitive removal of the government of Syria's Bashar al-Assad.
"There has been a lot of rhetoric from the U.S. about training Syrian rebels and providing lethal aid, but the U.S. government has largely not delivered on those promises," he said.
"What would make sense is for the U.S., France and some of the countries that have been more willing to exercise military power in the region to give some thought to dissolving the Assad regime."
Scrambling to stem the flow of migrants, the 28-nation EU is indeed seeking to launch military strikes – to destroy the boats of the smugglers before they fill them with migrants. A 10-point action plan released before an EU summit Thursday on the migrant crisis said the success of the EU naval force's counter-piracy activities off the coast of Somalia "should inspire us."
European nations are already grappling with what critics call the "Islamicization" of urban centers, where insular and often impoverished Muslim communities have proven fertile recruiting grounds for international jihadists. Although some say those nations have done a poor job of assimilating these immigrants, few dispute the notion that new waves of immigrants will gravitate to the same enclaves.
Australia controversially reversed its rising migrant crisis of recent years with a "turn-back" policy that redirected boats towards their points of origin, forced asylum seekers to live in detention centers far from Australia's shores, and guaranteed the seaborne asylum seekers they would never be admitted to Australia.
Wilders said Europe should "do as Australia does," while Phares is calling on both the United States and the European Union to "go on the offensive" by returning the migrants to Libya – but to UN-administered-and-protected safe zones, where they would remain pending a focused UN effort to make their home countries "responsible."
"Instead of sending a million miserable refugees to Europe, the UN should enable a million African refugees to stay home and be empowered," he said.
Weinthal said the security threat to the U.S. and its allies is "enormous" if the flows continue unchecked.
"You have millions of Syrian refugees – and also highly dissatisfied Libyans, Algerians and others – who are living in refugee camps, and who are young, filled with rage and anger – and who could become radicalized and launch terrorist attacks both in Europe and the United States," he said.
Steven Edwards is a New York-based journalist. Follow him @stevenmedwards or contact him at stevenedwardsnyc@gmail.com