UK's Cameron: Syria's Assad is a 'wretched tyrant'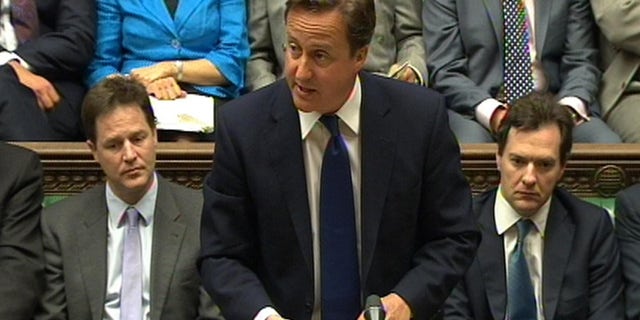 LONDON -- British Prime Minister David Cameron says Iran and Iranian-backed Islamist group Hezbollah are supporting Syria's violent crackdown on the country's uprising.
Cameron told lawmakers in the House of Commons on Wednesday that both were offering backing to Syrian President Bashar Assad. He described Assad as a "wretched tyrant who is killing so many of his own people."
Thousands have been killed in Syria's crackdown on the 10-month-old uprising, and Cameron has pledged to press for tougher international sanctions -- despite opposition from Russia and China.
He says there is "growing evidence that Iran is providing a huge amount of support" to Syria's ruling regime.
Cameron is seeking a United Nations Security Council resolution condemning the violence.