UK veteran who slipped away from a nursing home to attend D-Day services dies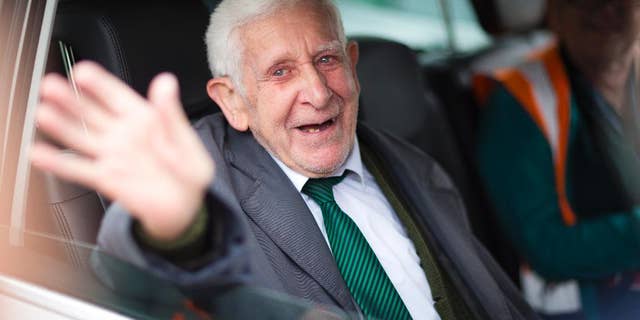 LONDON – A British nursing home says an ex-naval officer who gained attention after vanishing from his care facility and taking an impromptu bus ride to France to attend D-Day commemorations has died. Bernard Jordan was 90.
Gracewell Healthcare confirmed Jordan's death on Tuesday.
The World War II veteran was dubbed the "Great Escaper" after being reported missing from The Pines home in Hove, in southern England. Staff called police, and authorities determined that Jordan, who was wearing his service medals, had joined other veterans heading to France to mark D-Day.
In a statement issued on his 90th birthday, Jordan thanked thousands of well-wishers who wrote to congratulate him on his trip.
"I'm just one man and I'm nothing special," he said. "Anyone would think I'd defeated Hitler on my own!"