UK man poisoned by Novichok nerve agent not 'looking good,' brother says
A UK man poisoned by Novichok nerve agent in June was hospitalized for meningitis and the prognosis "doesn't sound good at all," his brother said.
Charlie Rowley, 45, of Amesbury and his girlfriend Dawn Sturgess, 44, were poisoned by the nerve agent on June 29. The couple collapsed within a few hours of each other the next day. Sturgess died in the hospital about a week after being exposed, but Rowley managed to recover enough to be released from the hospital a few weeks later.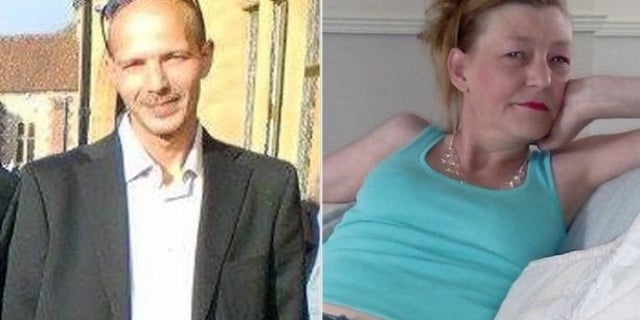 The two were poisoned four months after former Russian spy Sergei Skripal and his daughter Yulia were attacked with the nerve agent. Sergei and Yulia Skripal both survived the attack.
Matthew Rowley said his brother was very sick and couldn't move his arms or legs. He also said his brother lost his sight.
"I spoke to the nurse and asked what's the problem - they said it's not looking good at the moment... reading between the lines it doesn't sound good at all," Rowley told Sky News.
UK COUPLE WERE POISONED BY SAME NERVE AGENT AS EX-RUSSIAN SPY, POLICE SAY
"I spoke to him last night, every day I try to but it's like talking to a 10-year-old kid...it's really upsetting," he said. "I can't get really much sense out of him.
"It might be the medication but he just doesn't sound right."
Rowley said he didn't believe his brother was the same after being poisoned and thought the hospital discharged him too soon.
"I said this all along – they released him from [the] hospital too early," he said. "He went from intensive care to being released. I don't think they gave him a chance to recover his system, to pick up again."
UK COUPLE POISONED BY NOVICHOK WERE CONTAMINATED AFTER HANDLING PERFUME BOTTLE THAT BROKE, FAMILY MEMBER SAYS
Britain accused Russia of poisoning the Skripals, a claim Moscow strongly denied. The case sparked a diplomatic crisis between Russia and the West, including the expulsion of hundreds of diplomats from both sides.
In July, Rowley said he believed his brother and Sturgess were sickened after a container disguised as a perfume bottle broke in his hands, contaminating both of them.
Fox News' Katherine Lam and the Associated Press contributed to this report.