UK couple were poisoned by same nerve agent as ex-Russian spy, police say
A British couple hospitalized in critical condition were exposed to the same nerve agent that nearly killed former Russia spy Sergei Skripal and his daughter in March, London's Metropolitan Police said Wednesday.
Authorities did not say whether the couple, identified by multiple media outlets as 45-year-old Charlie Rowley and 44-year-old Dawn Sturgess, were exposed to the same batch of Novichok that poisoned Sergei and Yulia Skripal. Samples from both patients had been sent to the Porton Down defense research laboratory for testing.
Metropolitan Police spokesman Neil Basu said the agency's counterterrorism officers were leading the investigation.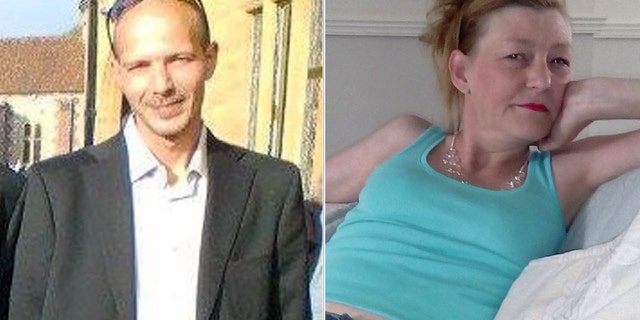 "The possibility that these two investigations might be linked is clearly a line of enquiry for us," said Basu, who added that there was "nothing" in the couple's background to suggest that they were targeted for poisoning. No one else has reported similar symptoms to the victims.
Wiltshire Police declared a "major incident" earlier Wednesday, four days after the couple were found unconscious at a home in Amesbury. Amesbury is eight miles from Salisbury, where the Skripals were found unconscious March 4.
Authorities said they initially believed the couple fell ill after using heroin or crack cocaine from a contaminated batch of drugs.
Prime Minister Theresa May's office said she was being kept updated on the case, "which understandably is being treated with the utmost seriousness."
Sergei Skripal, a former Russian intelligence officer, was convicted of spying for Britain before coming to the U.K. as part of a 2010 prisoner swap.
After spending weeks in critical condition, the Skripals were released from the hospital and taken to an undisclosed location for their protection. Doctors say they don't know what the long-term prognosis is.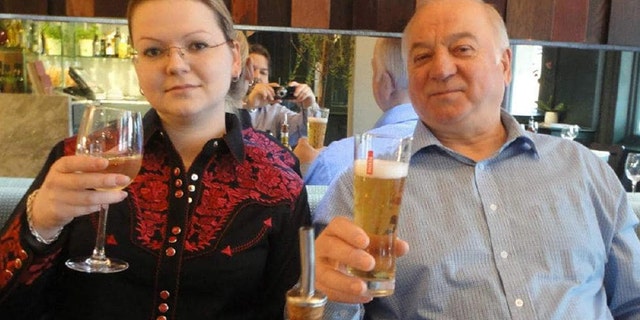 Britain accuses Russia of poisoning the Skripals, a claim Moscow strongly denies. The case sparked a diplomatic crisis between Russia and the West, including the expulsion of hundreds of diplomats from both sides.
The two Amesbury victims were at Salisbury District Hospital, which also treated the Skripals.
Sam Hobson, a friend of the couple, told the Associated Press that he was with the couple on Saturday when they fell ill. He said Rowley told him that "Dawn was complaining of a headache, so she went to have a bath and then he had a thump in there and she was on the floor having a fit and foaming at the mouth."
Hours later, Hobson said Rowley was packing his belongings to visit Sturgess in the hospital when "he started sweating really badly, so he had a shower, and then he went to his room for a bit, got to rest, come out and he was a bit tired and sat down for a bit and then that's when he got up and started acting weird and he said that he felt he had been poisoned and that, then he was rocking against the wall making funny noises and his eyes were wide open, glazed, red and pinpricked and he was just sweating, dribbling, making weird noises, I was speaking to him and was getting no response."
The day before, Hobson said he and the couple were in Salisbury's Queen Elizabeth Gardens, not far from where the Skripals were found foaming at the mouth and slipping in and out of consciousness.
"They must have picked up something ... and got contaminated because no one else that we were with had been poisoned and no one else is sharing the symptoms," Hobson said. "It's just them two."
Police have cordoned off the park as well as a home in Amesbury, believed to be Rowley's, and other places the pair visited that day, including a church and a pharmacy. Basu described the cordon as a "precautionary measure while we continue to investigate how they came into contact with the substance."
Salisbury and surrounding towns have only recently begun to recover from the frightening weeks at the center of an international spy drama.
Police from 40 departments in England and Wales returned home in June after months working on the Skripal case, and specially trained workers have spent months decontaminating sites around the city.
The British government has pledged 2.5 million pounds ($3.3 million) to local businesses to make up for lost revenue in the area, which is a gateway to Stonehenge, the ancient stone circle that is a huge tourist destination.
"Amesbury's a lovely place — it's very quiet, uneventful," said resident Rosemary Northing. "So for this to happen, and the media response and the uncertainty, it's unsettling."
The Associated Press contributed to this report.