UAE recalls Tunisia envoy amid Egypt row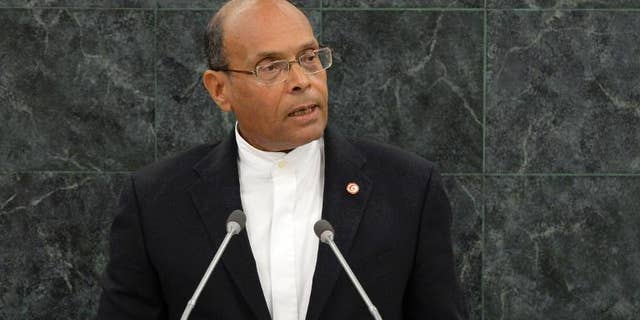 Dubai (AFP) – The United Arab Emirates has recalled its ambassador from Tunisia to protest calls by the Tunisian president for the liberation of Egypt's deposed head of state, reports said Saturday.
Tunisian President Moncef Marzouki had called on the UAE-backed new rulers in Cairo to free Mohamed Morsi, the Islamist president deposed in a military-led coup on July 3, in a speech this week at the UN General Assembly.
The UAE, where dozens of Islamists have been jailed for plotting to overthrow the regime, had welcomed Morsi's overthrow and, following his ouster, pledged financial aid to Egypt's new rulers.
The official WAM news agency said the foreign ministry had recalled ambassador Salem al-Guatam from Tunis "for consultations" on the situation in the region. It did not elaborate.
But Al-Khaleej newspaper said the recall was decided after "attacks made by the Tunisian president against Egypt and its new leadership, which the Emirates find unacceptable."
"Attacking the new regime in Egypt in such a manner is not suitable for a brotherly country such as Tunisia," said Al-Khaleej, which reflects official UAE views.
"Everyone must back the new leadership in Egypt, which came to power by popular will," it added.
Gulf media reported that Marzouki, a centrist allied to the Islamist Ennahda ruling party in Tunisia, launched a bitter attack against the new rulers in Egypt and called on them to release Morsi.
Both the European Union and the United States have also called for the deposed president to be freed.
After his ouster, the UAE, Saudi Arabia and Kuwait pledged a combined total of $12 million in aid to support Egypt's faltering economy.