U.S. Says American Convicted in Mexico Was Tortured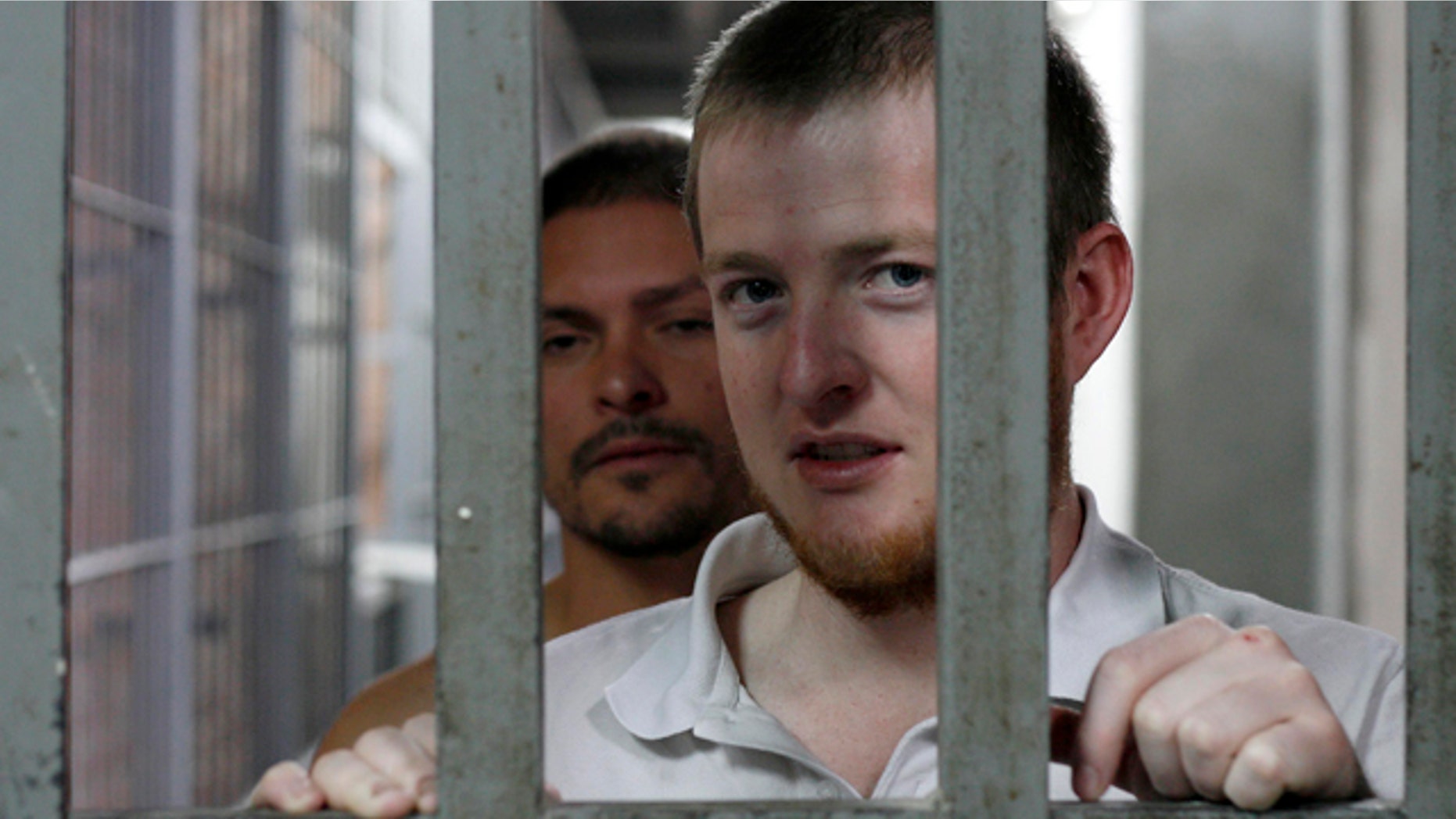 The U.S. Justice Department has determined that an American convicted in Mexico of drug trafficking was tortured by authorities while in Mexican custody, a move that immediately freed him from prison and added troubling official allegations of abuse in Mexico's drug war.
The Department's Parole Commission, an agency that sets release dates for Americans convicted of crimes abroad and transferred home, said that Shohn Huckabee, 24, was "tortured in foreign custody" after Mexican soldiers said they discovered marijuana in his car. Mr. Huckabee denies the charges.
The parole board reduced the five-year sentence given to him by a Mexican judge, and released him with "time served," or 26 months, under a treaty signed between the two countries. The commission didn't comment on the marijuana charges. A copy of the ruling was reviewed by The Wall Street Journal.
"I'm definitely happy to be back with my family but the two years lost were very hard, both for me and for our family, and there's no recouping the time," said Mr. Huckabee on Tuesday by telephone from his home near El Paso, Texas.
The Dec. 1 finding could raise tensions between Washington and Mexico City over how Mexico is pursuing the drug war. Under terms of the Merida Initiative, the $1.4 billion aid package given to Mexico and Central American governments to fight drugs, Mexico could lose 15% of the aid if there is evidence of human-rights violations.
The finding adds credibility to mounting accusations by rights groups that the Mexican army and police forces have resorted to tactics like torture and disappearances in pursuing drug cartels and trying to stop the country's spiraling violence. Some 46,000 people have died in Mexico in drug-related violence since President Felipe Calderón took power in December 2006.
Last week, Human Rights Watch, a New York-based advocacy group, issued a report on Mexico's conduct of the drug war saying it found credible evidence of the participation of security forces in at least 170 cases of torture, 39 disappearances, and 24 extrajudicial killings.
Click here for more on this story from The Wall Street Journal.