U.S. Opens Criminal Probe of Karzai's Brother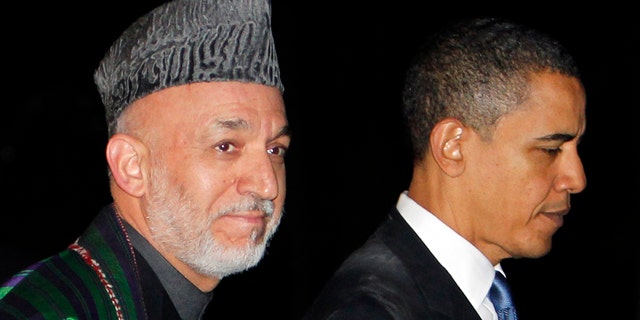 Federal prosecutors in New York have opened a criminal probe of one of Afghan President Hamid Karzai's brothers, raising the stakes in Washington's sometimes-contentious dealings with the Karzai government.
U.S. officials said Mahmood Karzai has become a focus in a corruption probe handled by federal prosecutors in the Southern District of New York, an office that has a history of charging, extraditing and trying suspects in far-flung parts of the world, including Afghanistan.
Any move to indict Mahmood Karzai, who is a U.S. citizen, carries huge risks for American officials, whose anticorruption efforts have often provoked sharp backlashes from President Karzai.
Prosecutors are trying to determine whether they have enough evidence to bring charges of tax evasion, racketeering or extortion, said U.S. officials.
In an interview, Mahmood Karzai denied any wrongdoing. His business interests and wealth were acquired legitimately and his sole interest is "rebuilding Afghanistan," he said.
"How many people do you think they have on me? Four, five, 10, 20?" Mr. Karzai asked. "They won't find anything. I'm just a businessman."
If U.S. prosecutors decide to bring charges against Mr. Karzai, they are unlikely to move until early next year, after a review of Afghan strategy by the Obama administration, officials say. The decision about whether to proceed with a U.S.-based prosecution rests with the Justice Department.
A spokeswoman for the federal prosecutor's office in New York declined to comment. The U.S. embassy in Kabul said it couldn't comment on "ongoing legal matters."
Continue reading at The Wall Street Journal