U.S. money-laundering probe forces closure of Honduran newspaper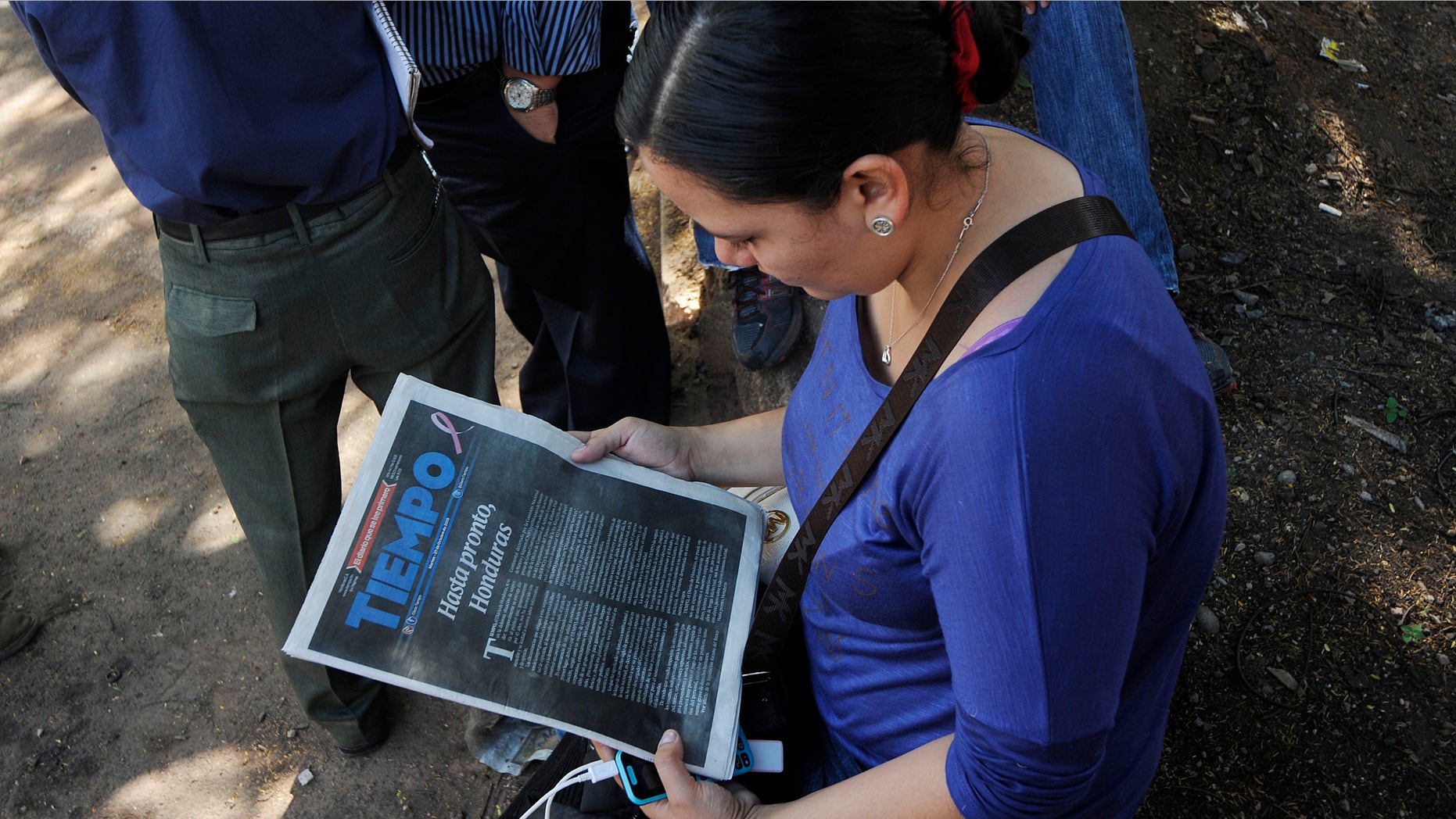 TEGUCIGALPA, Honduras (AP) – The Honduran newspaper Tiempo says it is temporarily closing after the government seized businesses belonging to the paper's owners, who are accused in the United States of money laundering.
Tiempo has published for 45 years.
In an editorial Tuesday entitled "So long, Honduras," the paper says the closure is due to "economic asphyxiation" caused by the freezing of bank accounts linked to the family of former Honduran Vice President Jaime Rosenthal. Rosenthal had warned he didn't have enough money on hand to pay salaries.
On Oct. 7, the U.S. Treasury Department designated Rosenthal, his son Yani Rosenthal and nephew Yankel Rosenthal under the Kingpin Act. U.S. prosecutors say they and companies in their Grupo Continental laundered money for drug traffickers.
The Rosenthals have denied the allegations.