U.S. judge rules that investors can sue Wal-Mart over Mexican bribery claims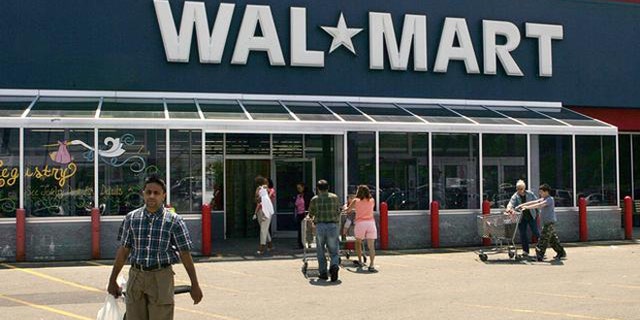 NEWYou can now listen to Fox News articles!
Wal-Mart will face a class-action lawsuit amid accusations that the retail giant defrauded its shareholders by allegedly concealing bribes that helped the company expand its operations in Mexico.
The decision was handed down on Tuesday by U.S. District Judge Susan Hickey in Arkansas, who rejected claims by the world's largest retailer that a Michigan pension fund has no legal standing to lead the case because it had not suffered any stock losses.
The suit was originally filed in 2012 and accused the chain store of bribing Mexican officials to speed up approval for the opening of new stores. The bribes allegedly began in 2005 and for the next seven years Wal-Mart allegedly dished out at least $24 million in "suspect payments" to facilitate construction of Mexican stores, according to a report by the New York Times.
Lawyers for the Michigan pension fund – the City of Pontiac General Employees' Retirement System – argue that Wal-Mart's former Chief Executive Officer, Michael Duke, and other board members failed to meticulously investigate the claims of bribery even though they were told about it in 2005.
Wal-Mart has steadfastly said that the claims made by the pension funds and others do not a warrant lawsuit. In May, the company persuaded a Delaware judge to toss out claims filed by another set of shareholders that accused directors of bungling the handling of the Mexican bribery scandal.
Wal-Mart argued that an accounting method prevented the pension fund from showing it lost money on stock, but Hickey said the fund could show losses under another accounting method and that Wal-Mart failed to show why its preferred method was better.
"This was a procedural ruling that has nothing to do with the merits of the case," Randy Hargrove, a Wal-Mart spokesman, said in an e-mail to Bloomberg. "We continue to believe the claims here are not appropriate for class treatment."
Wal-Mart's market value plummeted by roughly $17 billion over three days in April 2012 following The New York Times Pulitzer Prize-winning report. Since then, the company has spent $439 million in connection with investigations into allegations that employees paid bribes not only in Mexico, but also in China, India and Brazil, according to regulatory filings.
There are also open investigations in both the U.S. and Mexico into Wal-Mart de Mexico SAB, one of the Latin American nation's largest private employers with more than 200,000 workers.
Like us on Facebook
Follow us on Twitter & Instagram