U.S. Bars American Citizens From Gbagbo Financial Dealings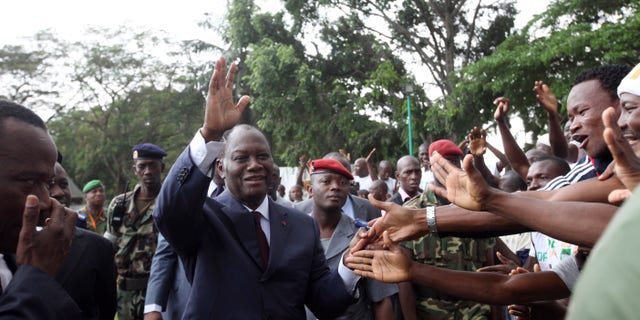 WASHINGTON — The Treasury Department has barred American citizens from doing business with the president of Ivory Coast and members of his inner circle as punishment for his refusal to relinquish power after losing an election in November.
The sanctions "for recent actions threatening the peace and national reconciliation process" in the African country cover President Laurent Gbagbo, his wife and allies Desire Tagro, Pascal Affi N'Guessan and Alcide Ilahiri Djedje.
A Treasury statement said Americans cannot have financial dealings with the blacklisted individuals. Any assets they have in the U.S. are now frozen.
The 65-year-old Gbagbo has refused to cede power since Alassane Ouattara was recognized as the winner of November's presidential election. Human rights groups accuse Gbagbo's security forces of killing political opponents.