Turkish prosecutors: local cell, taking orders from IS in Syria, carried out Ankara attacks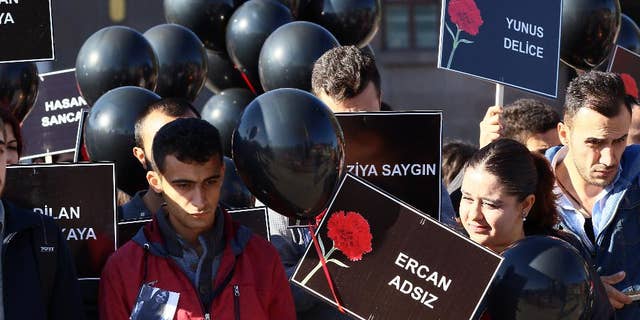 ANKARA, Turkey – Turkish prosecutors say a local cell of the Islamic State group which took orders from extremists in Syria was behind the two suicide bombings earlier this month that killed 102 people at a peace rally.
A statement from the Ankara Chief Prosecutor office said Wednesday that the IS cell, based in Gaziantep, near the Syrian border, is also believed to be responsible for four previous attacks in Turkey since May.
The statement said investigators had established a "regular flow of money" from IS in Syria to the cell.
Prosecutors say the local cell had received IS' "permission" to carry out attacks against Kurdish rebels and other groups in Turkey. The statement added that the local cell sought IS' permission for attacks on Turkey's Jewish and Christian community.