Turkish president: We stand with Azerbaijan 'to the end'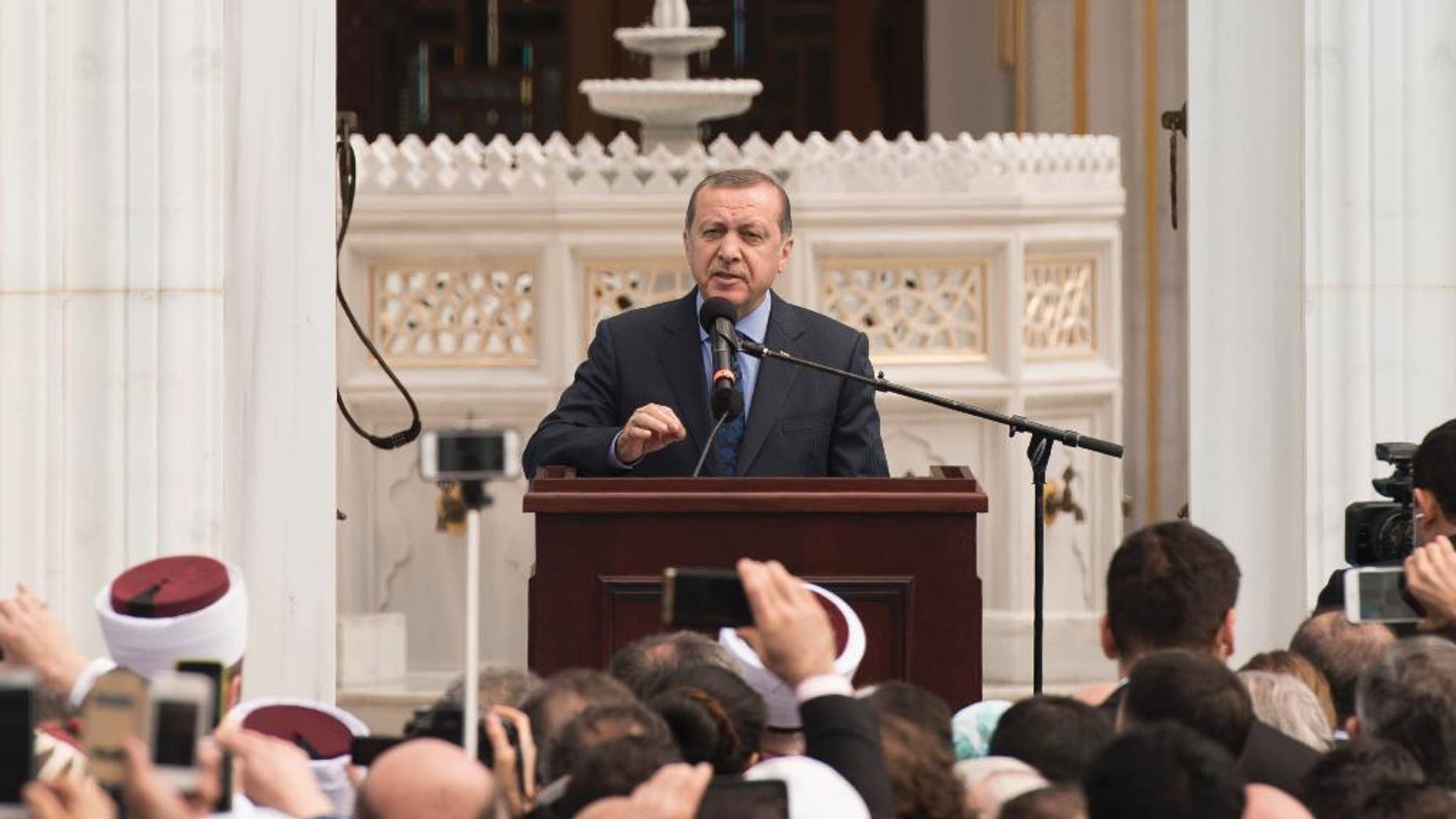 ISTANBUL – Turkish President Recep Tayyip Erdogan has vowed to back Azerbaijan in the conflict with Armenia over the separatist region of Nagorno-Karabakh.
During his visit to the United States, Erdogan told an Azerbaijani reporter that "we will support Azerbaijan to the end." The remarks were quoted by the presidency on Sunday.
At least 30 soldiers and a boy were reported killed as heavy fighting erupted Saturday between Armenia and Azerbaijan over the separatist region — the worst outbreak since a full-scale war there ended in 1994.
Years of negotiations have brought little progress in resolving the territorial dispute.
The unresolved conflict has been an economic blow to Armenia because Turkey has closed its border with Armenia, leaving the country with open borders only with Georgia and Iran.