Turkey to release 38,000 prisoners to make room for coup plotters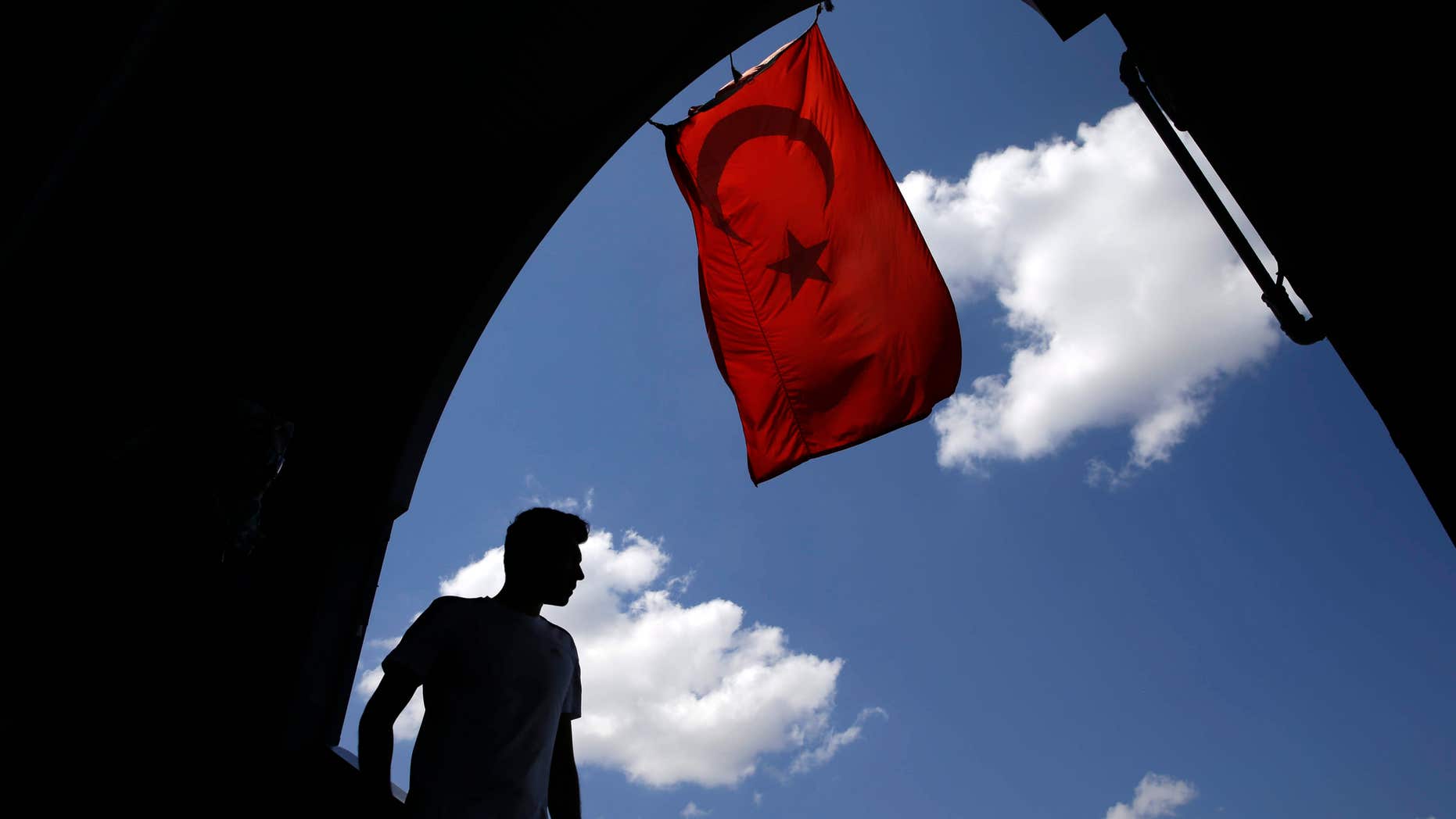 ANKARA, Turkey – Turkey is making room for some of the tens of thousands of people rounded up after last month's failed coup by releasing nearly 38,000 prisoners – many of whom are common criminals.
Justice Minister Bekir Bozdag delivered the news via his Twitter account early Wednesday, insisting the move was "not an amnesty," but instead a "supervised release" that required those granted their freedom to regularly check in with police.
Murderers, sexual predators and those jailed for "attempting to break the constitutional order" – shorthand for those accused of trying to overthrow or otherwise raising the ire of the regime of Turkish President Tayyip Erdogan - would not be released, Bozdag said. But thieves, looters and many other common criminals are another matter.
The action produced an immediate social media reaction from some Turks who feared the fallout of releasing so many criminals into the general population.
"Lock your doors very well. Don't open your windows, take good care of your bags. I am excluding those who are innocent, but thousands of looters and thieves are free…" tweeted Ertugrul A.
According to official figures, the total capacity of the prisons in Turkey is 187,351 inmates. But there were 213,499 people as of Aug. 16 – with not enough room for the tens of thousands that have been rounded up.
The release drops Turkey's prison population to 175,499, according to the Anadolu Agency. That presumably creates more room for some of the 35,000 suspected supporters of U.S.-based cleric Fetullah Gulen – among them journalists, police officers, government employees, judges and prosecutors – who have been arrested.
The government decree was issued under Turkey's three-month state of emergency, declared following the failed coup attempt of July 15.

Ankara claims the attempted coup was carried out by followers of the movement led by Gulen who have infiltrated the military and other state institutions. Gulen has denied any prior knowledge or involvement in the coup but Turkey is demanding that the United States extradite him.
The government crackdown has raised concerns among European nations and human rights organizations, who have urged the Turkish government to show restraint.
A 33-year-old freelance journalist released earlier this month from prison for drug possession of drugs said many of those in prison had been expecting the release for some time, but "they won't be happy with the way it came out."
"This is a one-time measure, but they've discriminated between crimes. Purposefully injuring others, drug dealing, sexual crimes are not included in the package to release people, but usurpation, theft, looting and fraud are. This is why people would take it to the Constitutional Court for equality of treatment," he said.
Turkey pursued a similar measure in December 2000, two months after a successful military coup that also resulted in the roundup of thousands of suspects. At the time, 23,000 prisoners were released. That number was expanded to 30,000 following appeals to Turkey's Constitutional Court for a wider release.