Tunisia "terror" suspect killed in dawn raid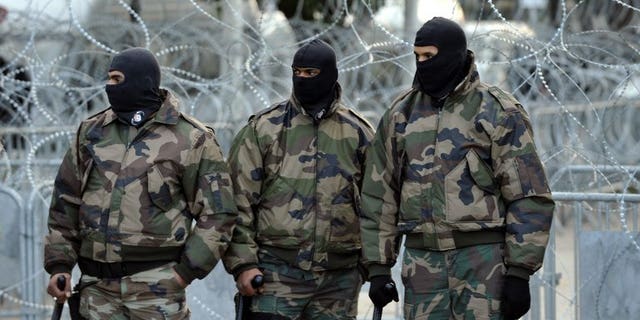 TUNIS (AFP) – Tunisian security forces killed one "terror" suspect and arrested four in a dawn raid on Sunday on a house south of the capital, the interior ministry said.
The announcement came as the Islamist-led government faces mounting calls to step down following a political assassination last month, the second in six months blamed on jihadists.
The interior ministry said the dawn raid targeted a house in the southern Tunis suburb of Ouardia where a group of "key terror" suspects were hiding.
"One of the members of the group was eliminated in an exchange of fire, and four were arrested," the ministry said in a terse statement that did not spell out why the suspects were wanted.
The raid came amid rival protests for and against the coalition government led by the moderate Islamist Ennahda party.
Government detractors have been demanding the cabinet step down and the National Constituent Assembly be dissolved since opposition MP Mohamad Brahmi was gunned down outside his home nearly two weeks ago.
Authorities say the same gun that killed Brahmi on July 25 was used to murder opposition politician Chokri Belaid in February, pointing the blame at jihadists but failing to arrest anyone in either case.
Meanwhile, Tunisian forces stepped up an offensive, launched in December, against Islamist militants near the Algerian border, following the gruesome discovery last Monday of eight soldiers with their throats cut after an ambush by militants.
The land and air assault is underway in the Mount Chaambi region were authorities say Islamists suspected of ties with Al-Qaeda have hideouts.