Tumor Recurrence Throws Chavez Reelection Campaign into Doubt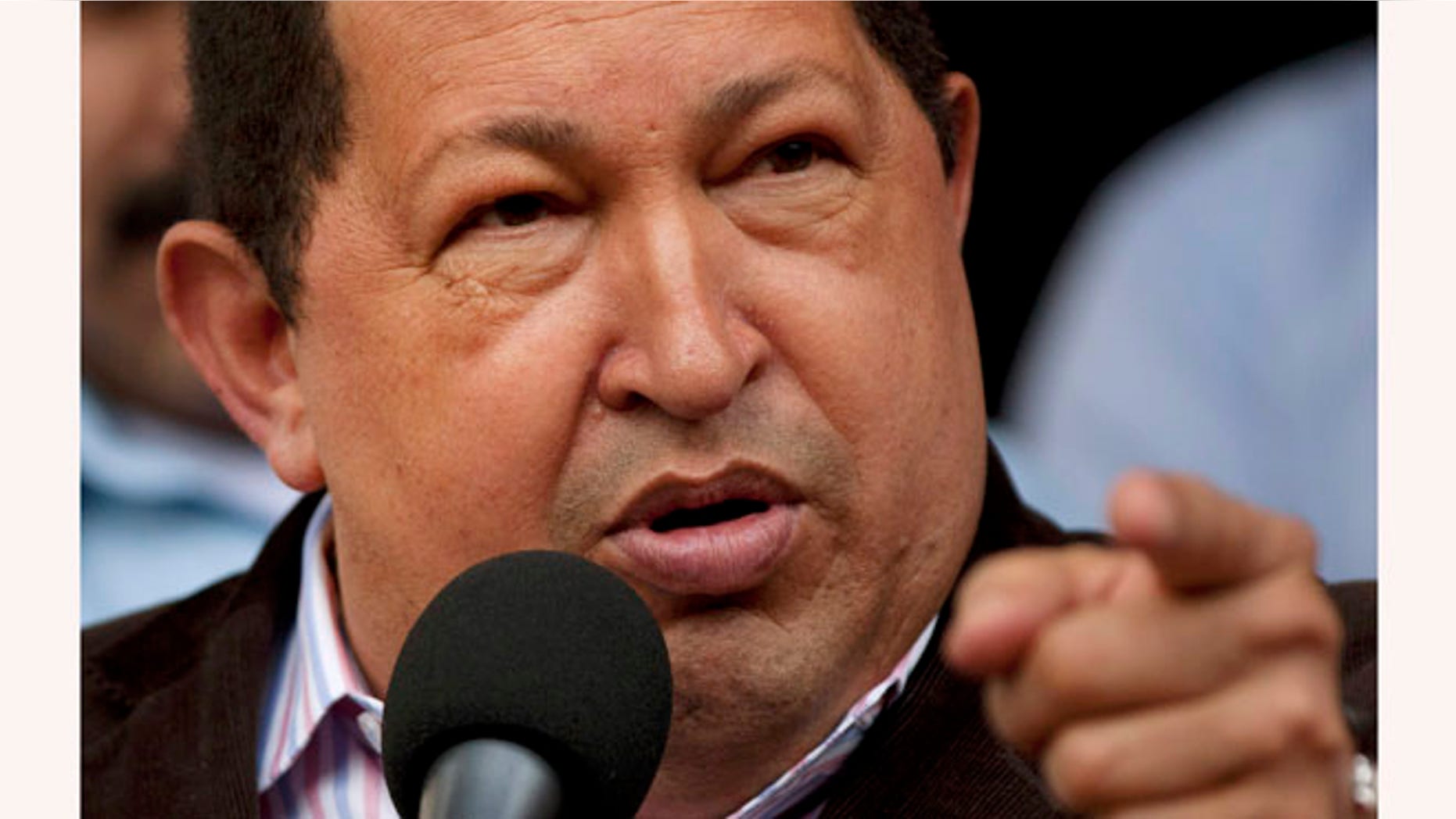 CARACAS, Venezuela – President Hugo Chávez' admission on Tuesday that Cuban doctors found a two-centimeter lesion in the same place where they removed a cancerous tumor last year, has raised doubts about his re-election prospects.
Chávez is facing a re-election battle against united opposition candidate Henrique Capriles on Oct. 7th.
The news is bad for Chávez's political longevity, said Luis Vicente Leon, director of surveying at the Datanalisis polling firm. Even if the 57-year-old president returns to form after surgery, it will "be difficult to avoid comparisons to his rival (Henrique) Capriles," an energetic and athletic 39-year-old former governor, the pollster said.
Analyst Cynthia Arnson of the Woodrow Wilson International Center in Washington said the new surgery seriously complicates Chávez's re-election prospects.
"It's now clear that Chávez's cancer is far from cured. Chávez's illness — his ability to campaign as well as to govern — is a major factor in the race. It erodes the aura of invincibility as well as inevitability that Chávez has always tried to create," she said.
The governing party will also be vexed as it lacks an alternative candidate with Chávez's charisma and popular following, Arnson said. She predicted the development will make "a tight race even tighter" against Capriles.
On the public call to Venezuela state TV on Tuesday, Chávez said that he will have to have the tumor removed and will likely need radiation therapy.
Venezuelan Beauty Queen Turned Breast Cancer Crusader Dies
The admission confirmed rumors about Chávez's health that began spreading when Nelson Bocaranda, a columnist at Venezuelan daily El Universal, posted an article to his blog and several tweets saying the president's health had deteriorated and he had traveled to Havana to assess whether he needed surgery. Bocaranda based the reporting on unnamed sources in Miami and Cuba.
Bocaranda added other colorful details. Chávez relies on steroids to maintain his strength and the appearance of good health as the campaign for the Venezuelan presidency against opposition candidate Henrique Capriles heats up, according to Bocaranda, who does not cite sources for the allegation.
Venezuelan state media had denied the rumor and Venezuelan Minister of Communication Andrés Izarra even dennounced Bocaranda on Monday on his Twitter account, calling the writings a "dirty war."
But by Tuesday, Chávez admitted to the sudden trip to Cuba and the discovery of a lesion. That will most likely mean being incapacitated in the coming weeks.
"I'm not going to be able to continue with the same rhythm," he said, adding he would need to "rethink my personal agenda and take care of myself, confront what must be confronted."
A leading Colombian oncologist, Dr. Carlos Castro, said that if Chávez undergoes radiation therapy that typically means a minimum of 10 daily sessions, which means Chávez would need to name a temporary replacement while undergoing treatment.
From July to September last year, Chávez received four rounds of chemotherapy, both in Cuba and in Venezuela, and he subsequently said tests showed he was cancer-free.
Chávez on Tuesday denied rumors that the cancer had spread aggressively even as he said doctors do not know whether the new growth was malignant.
"I completely deny what's going around that I have metastasis in the liver or I don't know where, that the cancer has spread all over my body and that I'm already dying," he said.
He has never given the cancer's exact nature or location, and opposition politicians and critics have repeatedly accused Chávez of a lack of transparency.
In recent weeks, he has recovered the hair he shaved off during chemotherapy and he has appeared vigorous, although he is puffy around the face and neck. He had returned to a full schedule of activities including marathon television appearances.
Nude Feud Divides Mexicana Flight Attendants Turned Calendar Girls
Doctors consulted by The Associated Press said it was difficult to assess Chávez's prognosis.But Dr. Javier Cebrian, a colorectal specialist and chief surgeon at University Hospital in Caracas, said the lesion being in the very place the initial tumor was removed was not good.
"A local recurrence is a bad symptom because it means the illness is growing again," he said.
"It's an ominous sign," agreed Dr. Michael Pishvaian, a Georgetown University oncologist.
Pishvaian said doctors often use the term lesion to refer to a new tumor, which appears to fit Chávez's description.
He said such a reappearance, particularly when a patient has undergone surgery then chemotherapy, suggests cancerous cells have resisted the treatments.
This report is based on the Associated Press and writers Vivian Sequera in Bogota, Colombia, Ian James in New York and Andrea Rodríguez in Havana contributed to this report.
Follow us on twitter.com/foxnewslatino
Like us at facebook.com/foxnewslatino