Truck driver shot while trying to evade agents on U.S.-Mexico border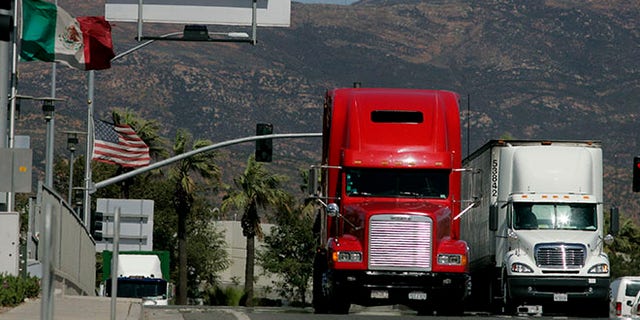 NEWYou can now listen to Fox News articles!
NOGALES, Ariz. (AP) – A truck driver has been shot and wounded by federal authorities at the Mariposa port of entry in Nogales after allegedly trying to evade Border Patrol agents.
U.S. Customs and Border Protection officials say the incident occurred about 2 p.m. Thursday.
They say the unidentified truck driver swerved his vehicle in an apparent attempt to hit officers working at the port.
The man was shot multiple times and airlifted to a Tucson hospital. His condition isn't immediately known.
A passenger in the truck suffered minor injuries.
No border agents were hurt.
Authorities say the Mariposa port remains closed for southbound traffic as the shooting incident is investigated.
Nogales police spokesman Sgt. Robert Fierros says northbound traffic coming into the United States still is allowed to go through the Mariposa port.
Like us on Facebook
Follow us on Twitter & Instagram