Top Pakistani militant commander killed in US drone strike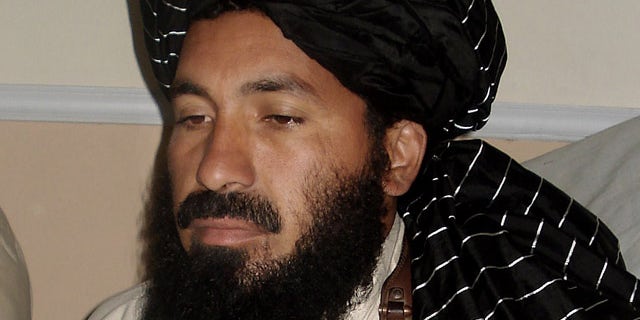 An American drone strike in Pakistan has killed top Taliban commander Maulvi Nazir, a senior intelligence official confirms to FoxNews.com.
Nazir, along with five close associates, was killed in a US drone strike, which took place near the town of Wana in Sar Kanda area of Birmil of South Wazristan Agency, one of seven federally administered tribal areas where militants thrive.
"The information we have received from our ground sources confirmed the death," a senior Pakistan Army Intelligence official told FoxNews.com. "The vehicle in which the key Taliban war lord was traveling in was struck by two missiles."
The Pakistani official spoke on the condition of anonymity because he is not authorized to talk to the media.
The U.S. rarely comments on its secretive drone program, and Pentagon spokesman George Little said he could not confirm Nazir's death, but he added that if true, it would be "a significant blow" to extremist groups in the region.
He said it would be helpful not only to the U.S. and to Afghanistan but also to Pakistan, because "this is someone who has a great deal of blood on his hands."
At least four people were killed in a separate drone strike Thursday in the North Waziristan tribal region.
America's use of drones against militants in Pakistan has increased substantially under President Barack Obama, and the program killed a number of top militants in the past year.
But the drone strikes infuriate many Pakistanis who see them as a violation of their country's sovereignty. Many Pakistanis complain that innocent civilians have also been killed, something the U.S. rejects.
Nazir's killing could cause even more friction in the already-tense relationship between Washington and Islamabad.
He earned the enmity of the U.S. by sending fighters to attack American forces in neighboring Afghanistan. He's also believed to have given shelter to Al Qaeda members fleeing Afghanistan after the U.S. invasion and has maintained close relations with Arab members of the militant group.
But in Pakistan, many members of the military had a more favorable view of Nazir and similar militant chiefs who focus their attacks in Afghanistan and don't strike Pakistani targets. Pakistan is believed to have reached a nonaggression pact with Nazir ahead of its 2009 military operation against militants in South Waziristan.
Still, Nazir outraged many Pakistanis in June when he announced that he would not allow any polio vaccinations in territory under his control until the U.S. stops drone attacks in the region.
Pakistan is one of three countries where polio is still endemic. Nine workers helping in anti-polio vaccination campaigns were killed last month, and the killings this week of five female teachers and two aid workers may also have been linked to the immunization campaigns.
As many as 10,000 people attended Nazir's funeral in the town of Angoor Adda, where the strike happened. One resident who was there, Ahmed Yar, said Nazir's body was badly burned and his face was unrecognizable.
Reports of individual deaths in such cases are often difficult to verify independently.
Nazir was active in many parts of Afghanistan and had close ties with the Afghan Taliban, said Mansur Mahsud, the head of the Islamabad-based FATA Research Centre, which studies the tribal regions.
"His death is a great blow to the Afghan Taliban," he said.
The Taliban is a widely diverse group. The Afghan Taliban is made up mostly of Afghans who fight against U.S. and NATO troops.
Within Pakistan, it's a bit more complex. The Tehrik-e-Taliban is an umbrella group consisting of militants who have been fighting for the overthrow of the Pakistani government because they believe it's too closely allied with the U.S. They would like to install a hard-line Islamist government and have been behind much of the violence tearing apart Pakistan in recent years.
Nazir and another senior Taliban commander, Hafiz Gul Bahadur, broke away from the TTP in 2009 and struck a truce with the Pakistani military. Instead they focus their fighters and money on battling U.S. forces in Afghanistan.
Nazir was believed to be about 40 years old, with three children and property in both Pakistan and Afghanistan. One of his brothers was also killed in a drone strike. Nazir used to be a member of Hizb-e-Islami, a powerful militant Islamist group in Afghanistan run by former Prime Minister Gulbuddin Hekmatyar.
Nazir had survived several assassination attempts, including at least two U.S. drone strikes.
Fox News' Sib Kaifee and the Associated Press contributed to this report.