Tomic slams Wimbledon dad ban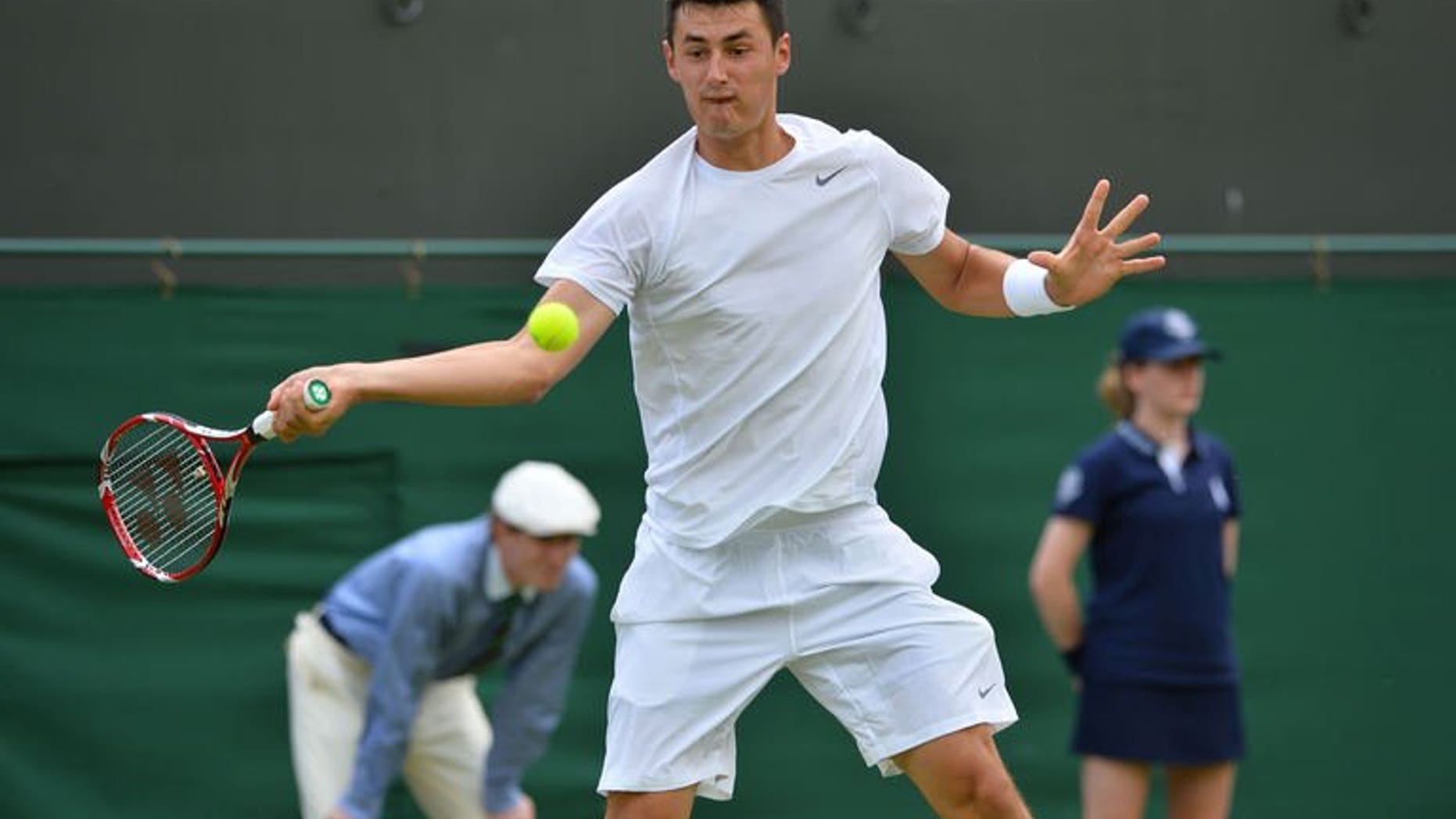 LONDON (AFP) – Bernard Tomic blasted the ban on his father watching him at Wimbledon, accusing the men's tour of bad manners and insisting he would not be silenced on the issue.
The Australian number one, who beat US 21st seed Sam Querrey 7-6 (8/6), 7-6 (7/3), 3-6, 2-6, 6-3 on Tuesday to set up a second round clash against James Blake of the United States, said he would try to convince the All England Club to let his father, who is also his coach, enter the grounds.
John Tomic faces a court date in Madrid later this year over his alleged attack of his son's former hitting partner Thomas Drouet on May 4.
Drouet was left with a broken nose after a brawl outside the Madrid Masters players' hotel. John Tomic claims he was acting in self-defence.
The Association of Tennis Professionals (ATP) have banned John Tomic from attending tournaments in a coaching capacity until the matter is resolved, with Wimbledon officials going one step further and preventing him from attending even as a spectator.
Bernard Tomic said it was "harsh" to ban his father from the All England Club.
"It's sad. It's a shame because to have this huge tournament here and you're competing, all of a sudden not to have someone there who's been there for your whole life is very difficult. It's not a good feeling," the world number 59 said.
"It's tough. But hopefully it will work out."
And he had strong words for the ATP, which organises the men's tennis tour.
"It's very disappointing, and I'm going to keep saying it: it is. From what they investigated about my dad, whoever is on the board, he said clearly he was on the phone with my father and made a decision on behalf of that," the 20-year-old said.
"You don't do that. If you're the ATP, you come on a flight, you have a meeting with whatever's wrong.
"They investigated something on the telephone for 30 seconds and made a decision, which is very bad."
He added: "Wimbledon have their decision. They'll stand by the decision. But, the ATP's my main concern.
"It's all right that tournaments, certain tournaments, have decided to ban him.
"But it all came through the ATP. Now, there's a lot of players that are very disappointed with the ATP, that's for sure. I'm not going to lie and come here on a press conference and before post-match (press conferences) we always get ATP people telling us what to say.
"I'm not going to hide and say that. I'm not going to say false things. I'm going to say the truth of how I feel. It's disappointing.
"I'm going to stand by my decision: I think the ATP did the wrong thing.
"I'm going to blame the ATP a lot for this. There's a lot of players out there who do not stand by the ATP's decision. They have a lot of bad decisions, a few good ones, but I'm saying this is a very bad one."
He said his father was staying with him at a house in Wimbledon, a genteel suburb in southwest London, but cast doubt on rumours that his father was trying to buy tickets outside the nearest Underground train station.
Tomic said he would try to talk with the All England Club to see if they will allow his father onto the site.
"I'll try have a word with them. I know they're very strict here. We'll see what they say. It would be amazing to have my dad here watching me," he said.