Three policemen found burned to death in southern Mexico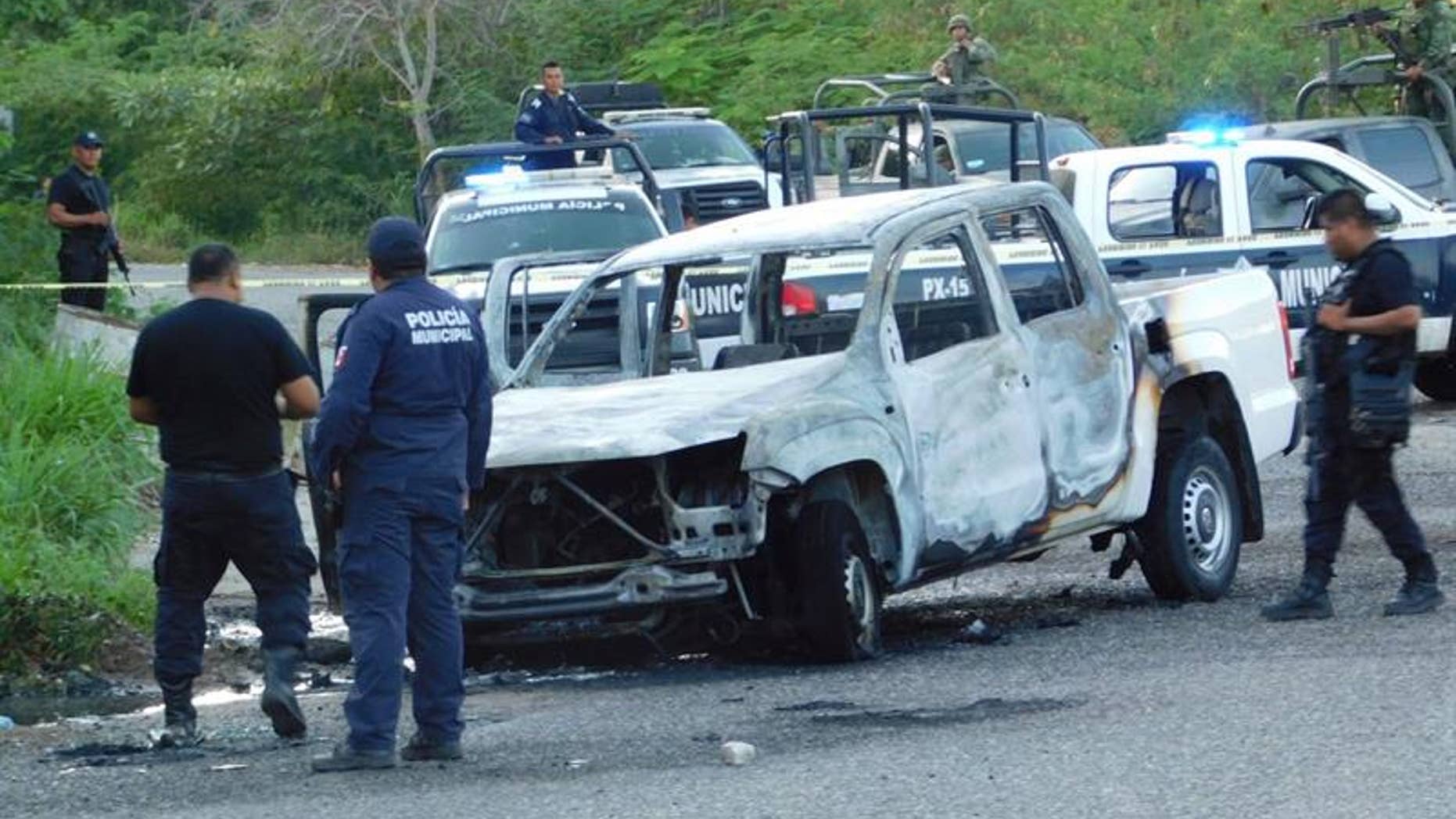 Mexico City – Three members of Mexico's federal police were found burned to death inside a vehicle in the southern state of Guerrero, the Attorney General's office said Friday.
The murders took place on the highway linking the Pacific coast cities of Acapulco and Zihuatanejo, the AG Office said in a statement "profoundly lamenting" the deaths.
Authorities "will carry out an exhaustive investigation to identify and detain those responsible for such regrettable deeds," the statement said.
Mexican media outlets said the triple-murder took place around 5 pm Thursday, when a group of armed men set the officers' vehicle on fire with the cops inside.
Left next to the burned-out vehicle was a message from the killers accusing the slain cops of ties to organized crime.
Corruption is rampant in Mexico and it is not uncommon for members of law enforcement to be on the payroll of drug cartels and other criminal outfits.