Three People Win $448 Million Powerball in Two States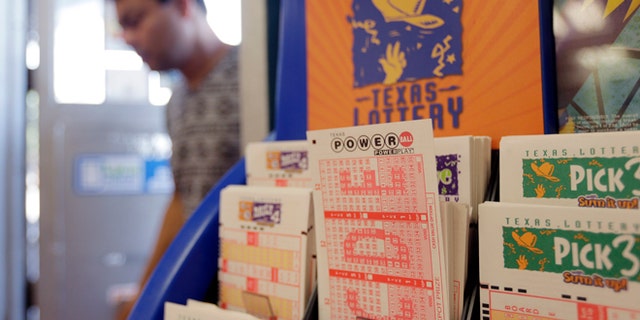 At least three people in two states, one from Minnesota and two from New Jersey, will split the Powerball's latest massive jackpot of $448 million.
Sue Dooley, senior drawing manager production coordinator for the Multi-State Lottery Association, said late Wednesday night that three tickets matched the winning numbers.
"We had three grand prize winners," Dooley said.
The winning numbers drawn Wednesday night were: 05, 25, 30, 58, 59 and Powerball 32.
Lottery officials in the Garden State confirmed that two of the three tickets were sold in New Jersey. A spokeswoman for the New Jersey Lottery said one of the tickets was purchased at a Super Stop & Shop store in South Brunswick and the other one at an Acme Markets store in Little Egg Harbor.
Information on the Minnesota ticket was not available early Thursday.
The allure of capturing the latest massive Powerball jackpot had players in a buying frenzy, further confirming a trend that lottery officials say has become the big ticket norm: Fatigued Powerball players, increasingly blase about smaller payouts, often don't get into the game until the jackpot offers big bucks.
During Wednesday night's telecast, Powerball officials announced the jackpot that previously in the day was pegged at $425 million had grown to an estimated $448 million.
Meghan Graham, a convenience store worker from Brookline, Mass., has purchased nearly a dozen Powerball tickets in recent months thanks to the huge jackpots, and the third largest-ever pot was enough reason to buy again.
"The more it keeps increasing, that means nobody is winning ... a lot of people are gonna keep buying tickets and tickets and tickets and you never know, you just might get lucky if you pick the right numbers," she said.
A recent game change intended to build excitement about the lottery increased the frequency of huge jackpots, and Wednesday's jackpot drawing comes only a few months after the biggest Powerball jackpot in history — a $590 million pot won in Florida by an 84-year-old widow. The second largest Powerball jackpot was won in November and split between two tickets from Arizona and Missouri.
And New Jersey's two new winners join Passaic resident Pedro Quezada, who was the lone winner of the March 23 Powerball drawing. The 44-year-old immigrant from the Dominican Republic claimed a lump-sum payment worth $221 million, or about $152 million after taxes.
With a majority of the top 10 Powerball jackpots being reached in the last five years, lottery officials acknowledge smaller jackpots don't create the buzz they once did.
"We certainly do see what we call jackpot fatigue," said Chuck Strutt, executive director of the Multi-State Lottery Association. "I've been around a long time, and remember when a $10 million jackpot in Illinois brought long lines and people from surrounding states to play that game."
Tom Romero, CEO of the New Mexico Lottery and chairman of the Powerball Group, agreed.
"Many years ago, $100 million was really exciting and people would immediately buy more, occasional players would start buying," he said. "Then the threshold was $200 million. Now, we see here in New Mexico, we're approaching the $300 million mark."
The revamp of Powerball in January 2012 changed the price of a ticket from $1 to $2, a move that upped the chances of the game reaching a major jackpot. There was a loss in the number of players, but the new game — which also created more chances to win smaller, $1 million and $2 million prizes — has brought in 52 percent more in sales, Strutt said. Sales were $5.9 billion in the fiscal year that ended in June.
Still, the way casual players define a major jackpot has changed. Behavioral economist George Loewenstein, who teaches at Carnegie Mellon University, said people judge things in relative terms.
"We compare things," he said. "If there are a lot of jackpots, even though they're all enormous numbers, people are going to start comparing them and if there are billion dollar jackpots, then 100 million jackpots that used to feel enormous are going to seem much smaller, even though in terms of the impact on your life of winning 100 million or 1 billion, it probably isn't all that different."
Though Lisa Ravenell, of Philadelphia, said the higher jackpot catches her attention. She also noted the frequency of announcements about winners from the area, which she feels contributes to her wanting to buy.
"The 400 million is appealing" the 47-year-old said. "I think deep down inside, more or less, I'd buy it because it's a big amount."
So when jackpots swell, people still line up for their chance at a life-changing payoff, even though their chances at winning the top prize are the same if there is a small jackpot.
Bill Palumbo, 56, of Bellmore, NY, is a frequent player who also doesn't wait for a particularly sizable jackpot.
"I'm always in it," he said. "Any way to retire a day early."
The next drawing is scheduled for Wednesday night.
Based on reporting by the Associated Press.
Follow us on twitter.com/foxnewslatino
Like us at facebook.com/foxnewslatino