Theresa May 'to quit as British prime minister in the summer in bid to stop Boris Johnson getting the job': report
Theresa May is preparing to resign as British prime minister this summer so she can influence who succeeds her, Cabinet ministers now believe.
Under the suspected plan, May would call time on her Premiership shortly after finally delivering Brexit.
She will then set out a timetable for a new Tory leadership contest to end at the party's annual conference in October.
CLICK HERE FOR MORE FROM THE SUN
At least two senior figures in the Cabinet have come to that conclusion from hints the PM has personally given them, The Sun has been told.
May's thinking, it is suspected, is that by going at a time of her own choosing and in a position of relative strength, she will be able to have some say over who the next Tory leader will be.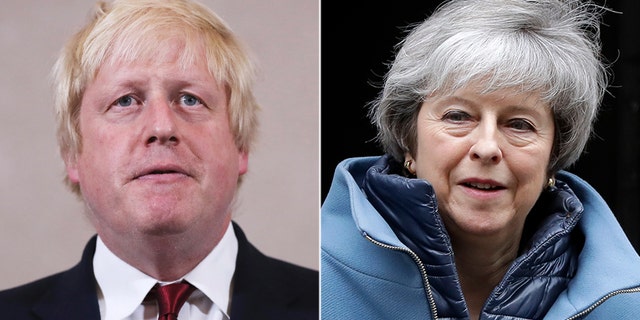 Her move will widely be seen as a plan to stop Boris Johnson, her long-standing enemy, who wants a significantly different future trade deal with the EU with fewer links to Brussels.
ANTI-BREXIT PROTESTER JUMPS IN FRONT OF THERESA MAY'S MOTORCADE ON HER WAY TO EU TALKS
International Trade Secretary Liam Fox, a confidante of May's for years, is one of the senior ministers that she has given the hints to.
A senior Tory source said: "Liam is convinced she'll go this summer. He says everything the PM has told him suggests that.
EUROPEAN COUNCIL PRESIDENT DONALD TUSK SAYS THERE'S A SPECIAL PLACE IN HELL' FOR BREXITEERS
"She's determined to ensure the right person follows her, and she'll have no say at all if it gets to the stage of forcing her out."
This story originally appeared in The Sun. For more from The Sun, click here.