The Latest: President's impeachment trial resumes in Brazil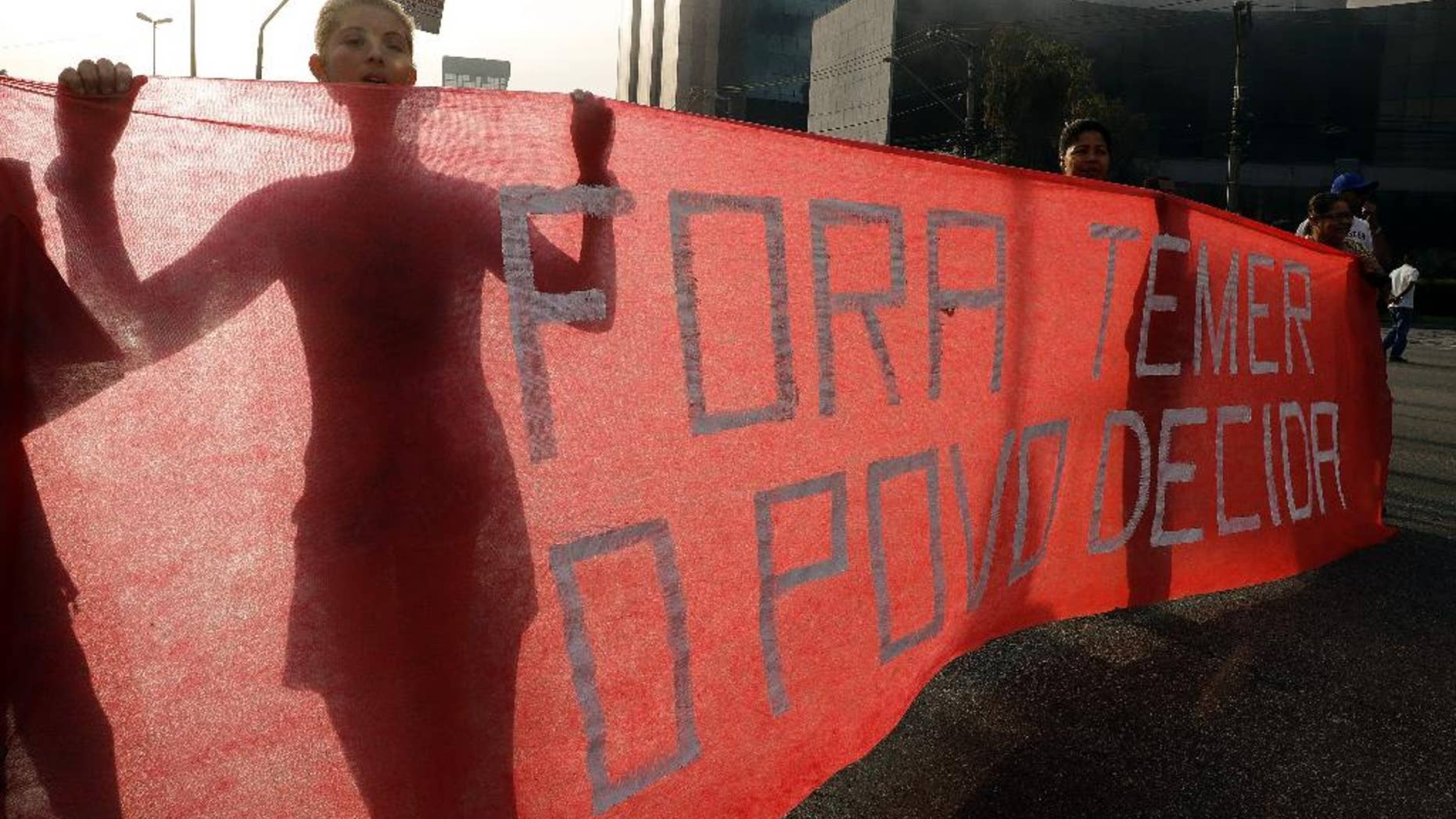 BRASILIA, Brazil – The Latest on Senate proceedings in the impeachment trial of Brazilian President Dilma Rousseff (all times local):
11:25 a.m.
The Senate in Brazil is resuming proceedings in the impeachment trial of President Dilma Rousseff.
The body began hearing prosecution arguments on Tuesday morning, a day after Rousseff made her case to senators. They're expected to vote this week whether to permanently remove her from office.
Rousseff is accused of breaking fiscal laws in her management of the federal budget. Brazil's first female president denies wrongdoing.
The suspended president answered questions from senators for about 14 hours after a 30-minute speech on Monday.
Both the prosecution and defense will now make final arguments in a process that will likely take all day. The Senate will then move to the final phase of the vote.
Rousseff will be removed from office if 54 of the body's 81 senators vote in favor. The same body voted 55-22 in May to impeach and suspend her ahead of a trial.