The Latest: Kurdish-led forces seize Syria castle from IS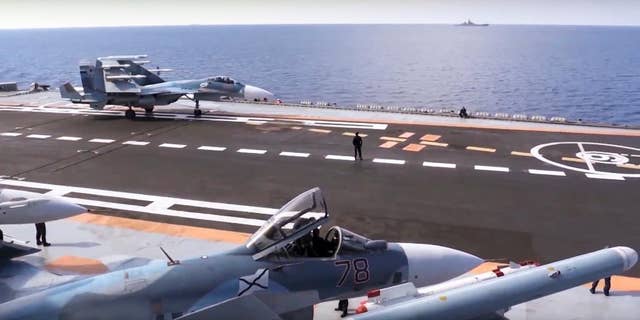 BEIRUT – The Latest on developments in the Syrian civil war (all times local):
12:35 p.m.
Syria's Kurdish-led forces in north of the country say they have taken control of a medieval castle perched on a hilltop over a strategic town held by the Islamic State group.
The Britain-based Syrian Observatory for Human Rights confirms that the Kurdish-led Syrian Democratic Forces gained control on Friday of Jaabar Castle, which dates back to the 11th century, following intense clashes with IS militants.
The castle sits on the bank of Assad Lake and overlooks the strategic Tabqa dam and town with the same name.
SDF spokesman Talal Sillo told The Associated Press that the castle, where some IS leaders had used to take cover, is in good condition.
Sillo says its capture brings the Kurdish forces to within 4 kilometers (2.4 miles) from the dam and Tabqa, the second most important town in the province, after the extremist group's de facto capital of Raqqa.
___
11:20 a.m.
Russia says it is withdrawing its aircraft carrier and some other warships from the waters off Syria as the first step in drawing down forces in Syria.
Russian General Staff chief Gen. Valery Gerasimov said on Friday that the Admiral Kuznetsov carrier and accompanying ships are to be the first to leave.
He was quoted as saying by the state news agency Tass that "in accordance with the decision by the supreme commander-in-chief (President) Vladimir Putin, the Defense Ministry is starting to downsize the grouping of armed forces in Syria."
Moscow has been a key supporter of Syrian President Bashar Assad's government and forces in the Mideast country's devastating civil war.