The Latest: IS attack targets Turkey-backed Syrian rebels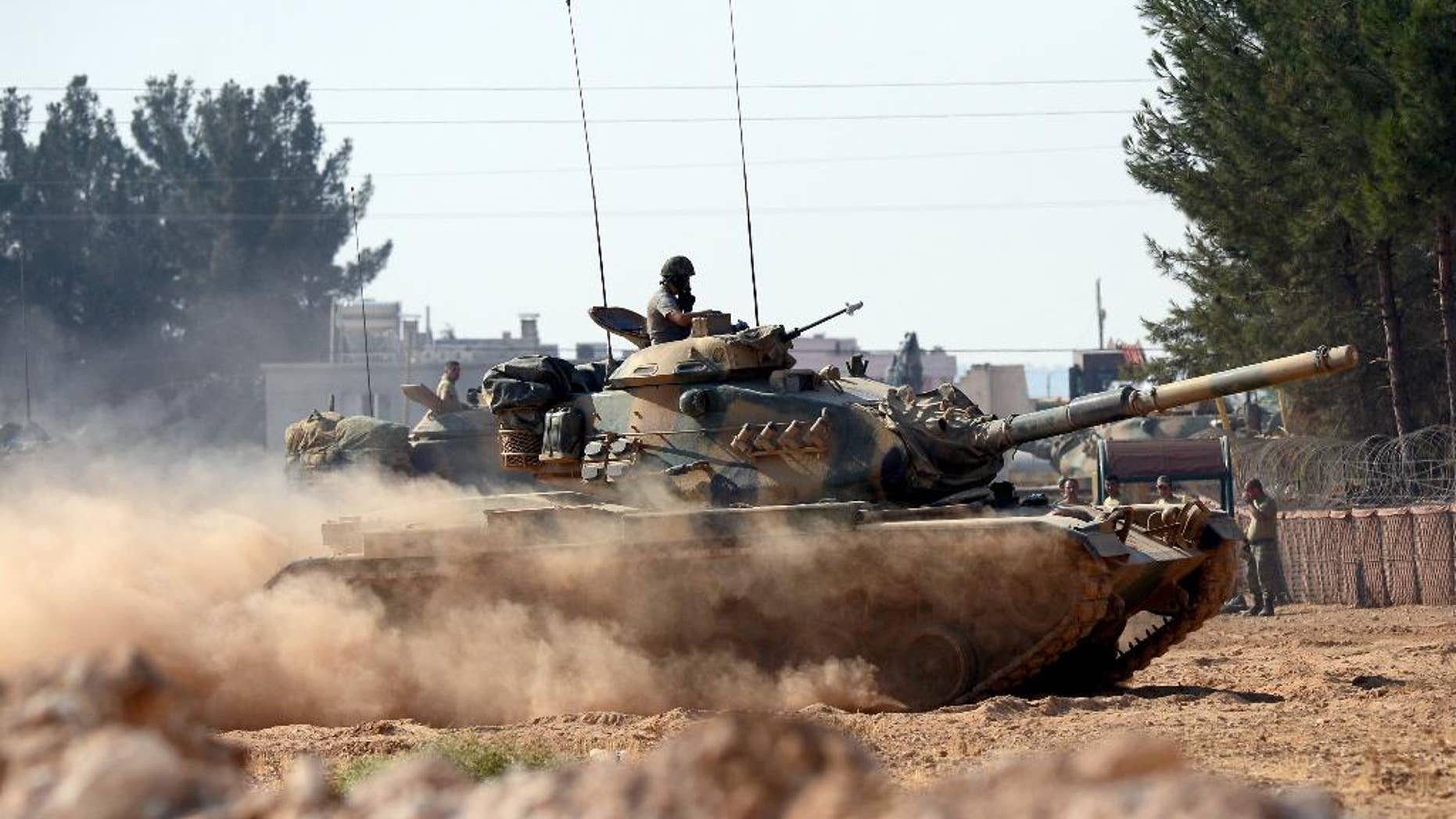 BEIRUT – The Latest on the conflict in Syria (all times local):
12:50 p.m.
An opposition monitoring group and a news agency linked with the Islamic State group say a suicide attacker has targeted Turkish-backed rebels in northern Syria.
The Islamic State group's Aamaq news agency says the "martyrdom" attack occurred in the village of Kuliyah, west of the Syrian border town of Jarablus.
The Britain-based Syrian Observatory for Human Rights says Wednesday's attack was carried out by a North African IS member. It says casualties were inflicted but did not give figures.
Turkish troops and Turkey-backed rebels have been fighting Kurdish-led forces and IS since Turkey's incursion into Syria on Aug. 24.
The suicide attack is the first by IS to target Turkish-backed rebels since they entered Syria last week.
___
12:20 p.m.
Turkey's minister of European Union affairs dismisses claims that a cease-fire has been reached with Kurdish rebels in northern Syria.
In comments made to the state-run Anadolu news agency on Wednesday, EU Minister Omer Celik says, "Turkey is a sovereign state, it is a legitimate state. To suggest it is on a par with a terrorist organization and suggest there are talks between them, that a deal has been reached between them, this is unacceptable."
Turkey's incursion into Syria helped rebels take the border town of Jarablus from the Islamic State group last week, but clashes have since broken out between Turkish and Kurdish forces in the area.
The Kurdish-backed Jarablus Military Council said in a statement Tuesday it had agreed to a cease-fire following consultations with the U.S.-led coalition.