The Latest: First aid convoy since 2012 reaches Syria suburb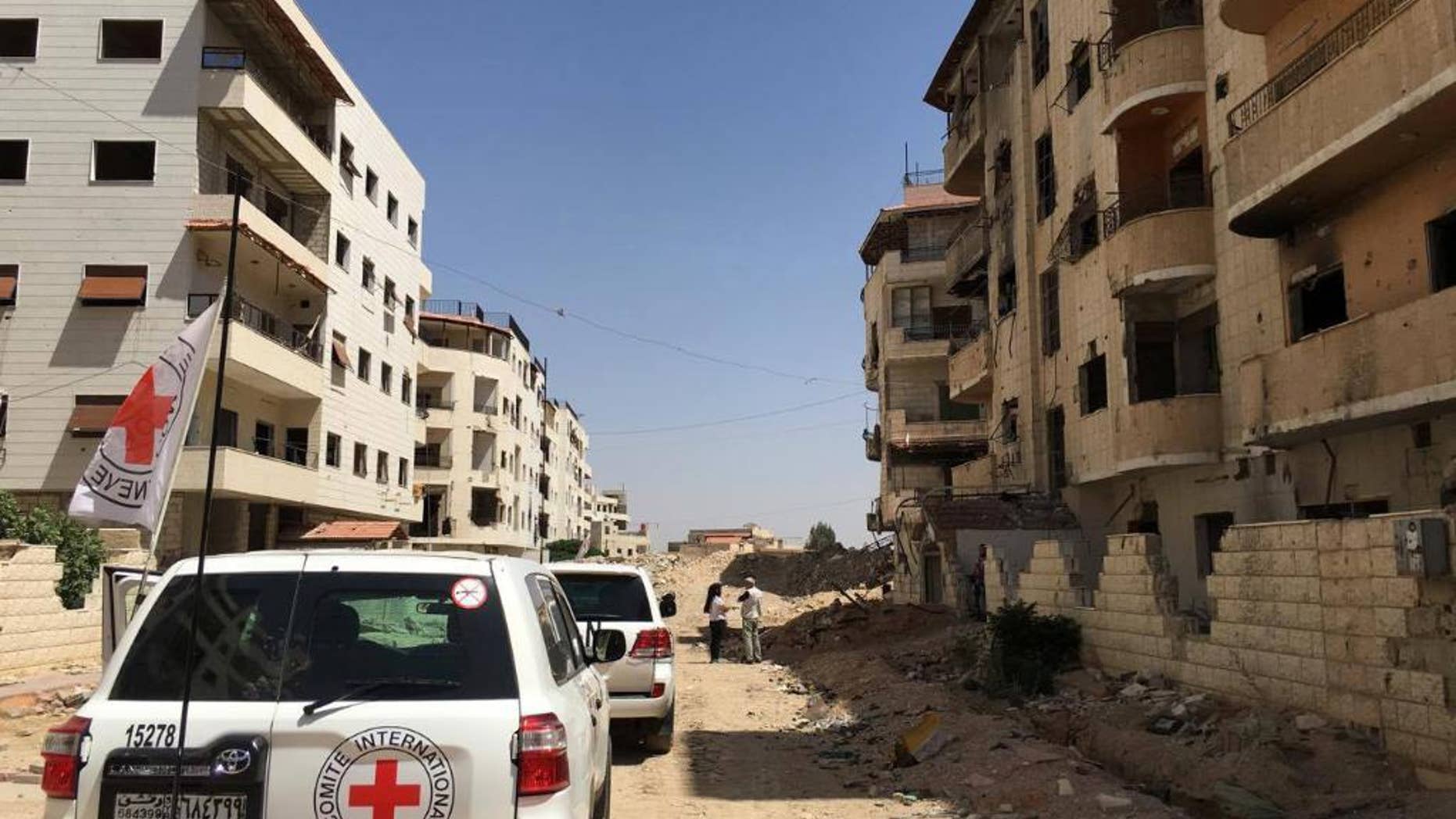 BEIRUT – The Latest on Syria's civil war (all times local):
4 p.m.
The International Committee for the Red Cross says a humanitarian aid convoy has reached a besieged suburb of the Syrian capital in the first such delivery since 2012.
Government forces have blockaded Daraya since residents expelled security forces during the early stages of the 2011 uprising against President Bashar Assad.
The ICRC says a joint convoy with the U.N. and the Syrian Arab Red Crescent entered the suburb around 3 p.m. The U.N. estimates that 4,000 to 8,000 people currently live in the suburb.
An official for the Syrian Arab Red Crescent says an aid convoy of 36 trucks has entered neighboring Moadamiyeh, which is also under government siege. The suburb last received aid one month ago.
___
11:30 a.m.
Turkey's state-run news agency says airstrikes and Turkish artillery fire against the Islamic State group in Syria have killed 14 militants.
Turkey is part of the U.S.-led coalition targeting IS in an airstrikes campaign.
The Anadolu Agency, citing military officials, said Wednesday the strikes targeted IS positions north of the city of Aleppo and destroyed a tank, two mortar positions, a building used as headquarters and three vehicles.
The report says the strikes came after Turkey's military had determined that IS militants were preparing to attack the Turkish territory from the region.
The report could not be independently verified. Turkey has not explained how it counts casualties in Syria.
Cross-border fire from Syria has claimed 21 lives and wounded dozens of others in the border town of Kilis this year.