The Latest: Fighting despite short truce in Syria's Aleppo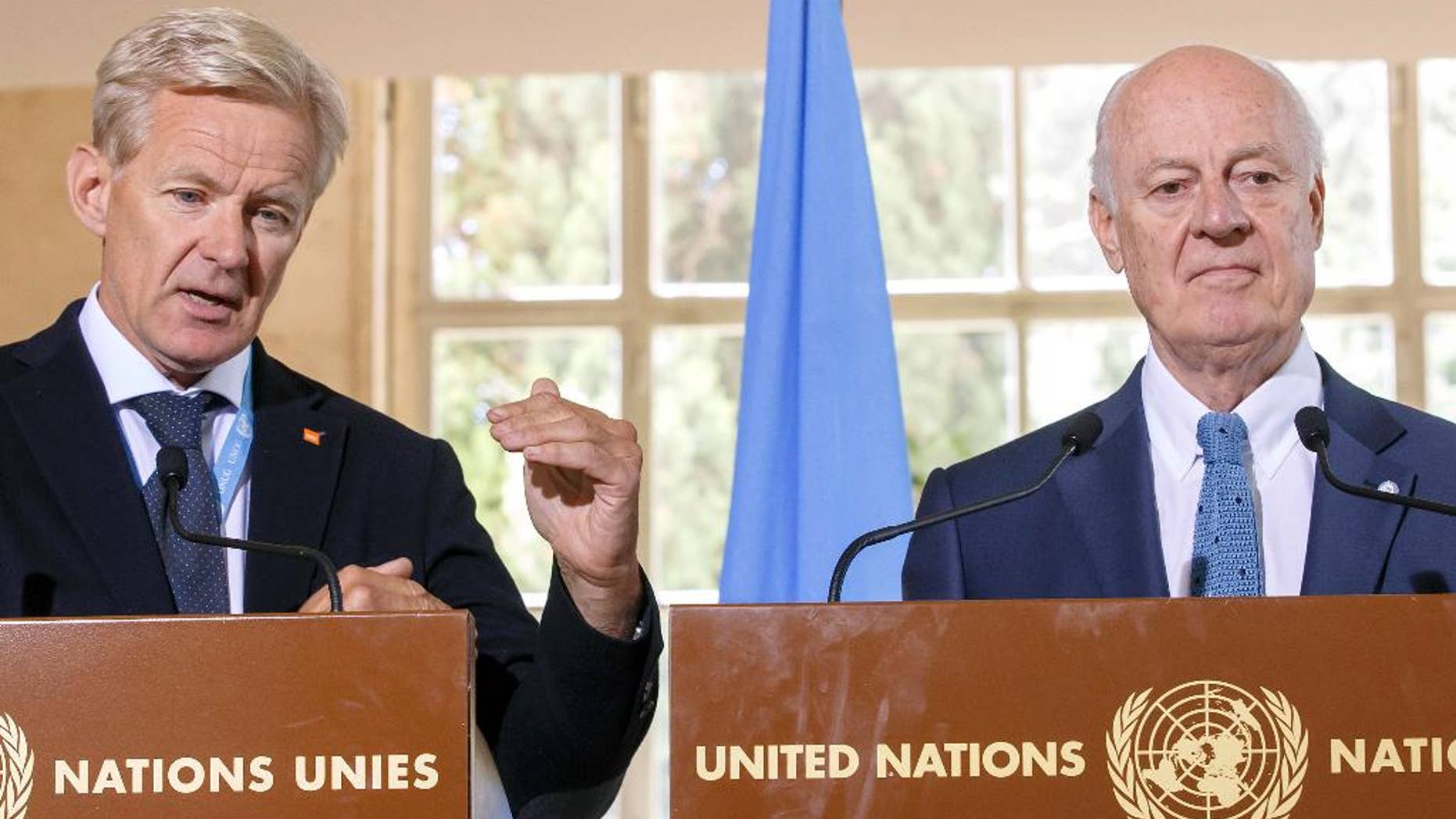 BEIRUT – The Latest on the developments in civil war (all times local):
1:45 p.m.
A Syrian activist group says there has been no letup to the fighting between rebels and government forces in the contested city of Aleppo despite a three-hour ceasefire declared by the Russian military, which is fighting alongside the government.
Rami Abdurrahman, head of the Britain-based Syrian Observatory for Human Rights, says the parties are clashing in the southwestern neighborhood of Ramouseh, which rebels seized from government forces last weekend.
Residents of opposition-held eastern Aleppo are reporting near constant fighter jet overflights on Thursday.
Wissam Zarqa says via a messaging service that he is at "home and I don't dare to leave — the jets are not letting up."
___
11 a.m.
A Syrian rescue worker says three civilians, a mother and two children, died in a suspected chlorine gas attack on an opposition-held district in the city of Aleppo.
Khaled Harah, a first responder, says a government helicopter dropped four barrel bombs on Wednesday night on the neighborhood of Zabadieh and that one of them released chlorine gas.
The report, which was posted online on Thursday, could not be independently verified and it was not clear how it was determined that chlorine gas was released.
The Britain-based Syrian Observatory for Human Rights, an activist group that tracks the civil war in Syria, also reported that government barrel bombs struck the neighborhood. It had reports of two killed and several people suffering breathing difficulties.
The Observatory made no mention of chlorine gas.