The Latest: Colombia repatriates dead, crash investigated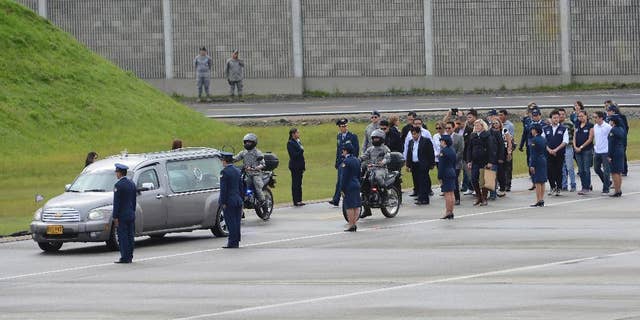 RIO NEGRO, Colombia – The Latest on the plane crash in Colombia that killed 71 people (all times local):
3:30 p.m.
The remains of several Brazilians who died in a plane crash in Colombia are beginning their journey home.
Brazilian and Colombian soldiers in Rio Negro, Colombia, loaded several caskets onto large cargo planes Friday evening.
A priest on hand said a prayer in Spanish, and then soldiers began loading the caskets.
The bodies will be transported to the city of Chapeco in southern Brazil, home of soccer team that had been traveling to Colombia for a big match.
In total, 71 people died Monday night in the crash outside Medellin, Colombia. Nineteen of the dead were members of the soccer club, and many more were support staff and journalists covering the team.
The city of Chapeco is planning a large memorial service on Saturday.