The Latest: Aftershocks keep hitting quake-stung Mexico town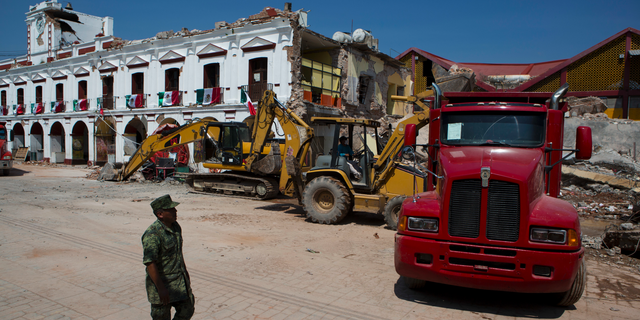 JUCHITAN, Mexico – The Latest on the aftermath of Mexico's magnitude 8.1 earthquake (all times local):
9:30 a.m.
Mexico's government is distributing food to jittery survivors of an earthquake that destroyed a large part of the city of Juchitan. That's where 37 of the 65 people killed by the quake lived.
Some people have continued to sleep outside, fearful of more collapses. Strong aftershocks continue to rattle the town, including a magnitude 5.2 jolt in the early morning.
Local officials say they've counted nearly 800 aftershocks of all sizes since late Thursday's big quake. The U.S. Geological Survey has counted nearly 60 with a magnitude of 4.5 or greater.