Texas shelters, churches fear sudden influx of Cuban migrants will overwhelm them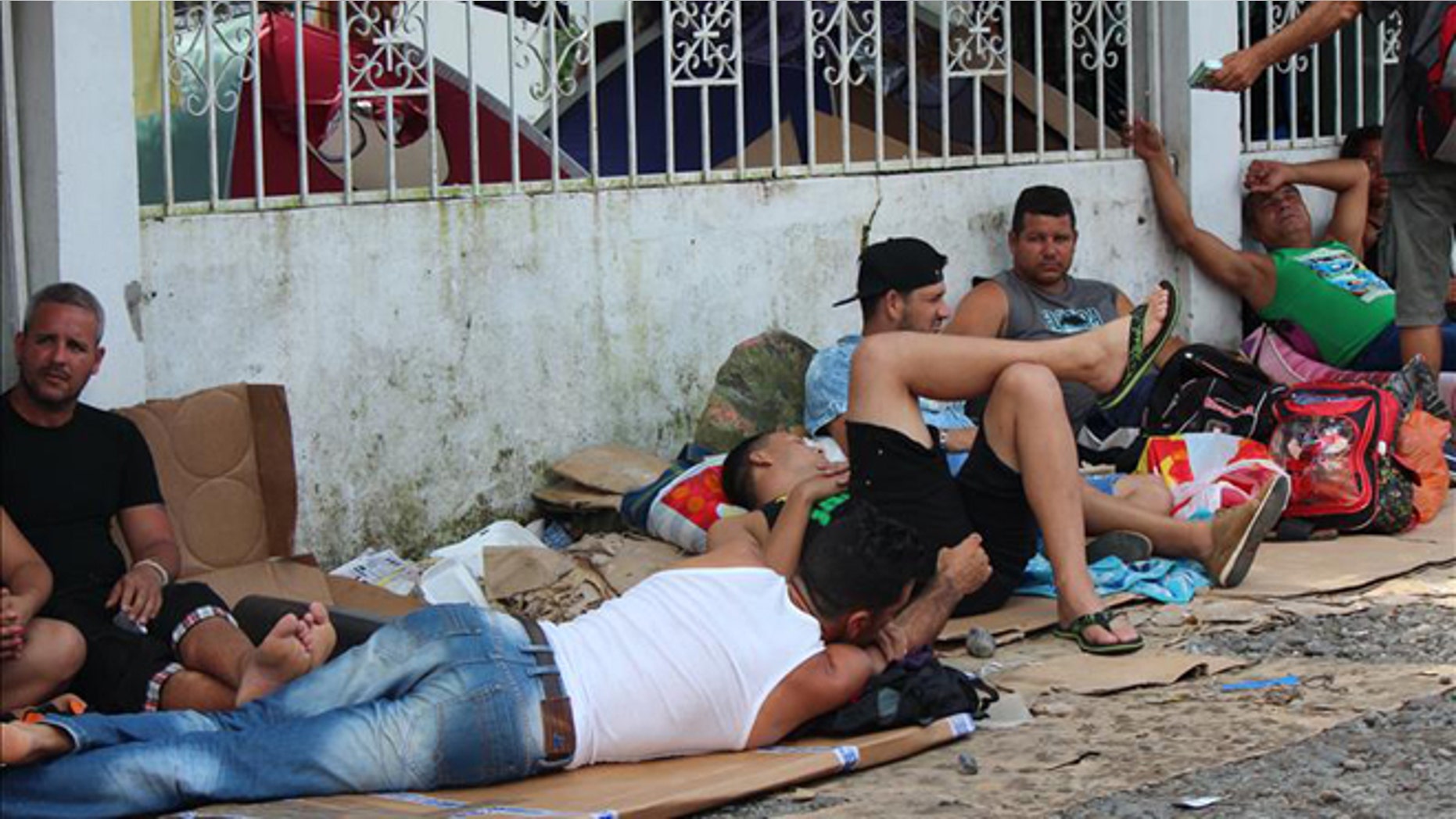 El Paso, Texas – Shelters and churches in El Paso, Texas are preparing to receive as many as 350 Cuban immigrants a day — and there is concern the demand will be overwhelming.
They will come through the Santa Fe International Bridge that connects with Ciudad Juarez, where in recent weeks planeloads of Cuban migrants have been flown from Panama, Costa Rica and other Central American countries that don't want them there.
Through the Temporary Assistance for Needy Families (TANF) federal program these immigrants get financial support, roughly $420 a month, as they go through the work authorization process and apply for employment services.
But the aid, which is being channeled exclusively through the Diocesan Migrant and Refugee Services, may be insufficient given the proportions of the current influx.
"We have limited funds, maybe for 100 people, and now we are expecting a lot more than that," said Melissa Lopez, executive director of the Refugee Services, which serves Cubans, Haitians and Dominican families.
She explained that her center operates on three-year programs aimed at helping approximately 60 Cubans a month, which is the number of people they have typically served in the past.
"In the past three years we had 60 Cubans [a month]. This year we served 100 Cubans [monthly]," she told Fox News Latino.
Stuck in Panama for months, most of them are fleeing the uncertainty surrounding the special legal status Cuban immigrants have had in the U.S. for decades, as the relations between United States and Cuba begin to normalize.
Under the Cuban Adjustment Act of 1966, Cuban migrants are allowed to enter the U.S. border illegally and are given refugee status because it is assumed they're fleeing political persecution by the Communist government.
"Now that diplomatic relations have improved, individuals are scared that they may cast off the regulation and in the event that they do, they'll get stuck in a really oppressive nation," Lopez added.
A planeload of 250 Cubans arrived last week from Panama and crossed the border to El Paso, Texas by foot. According to U.S. Customs and Border Protection authorities, a new load of approximately 350 people will arrive via plane from Panama.
Last month Panama started offering one daily flight between Panama City and Ciudad Juarez, and is expected it would increase to two flights per day all over May, authorities said.
"We are looking for the American Dream, we came here with the hopes to work, to study, and be free," said Arenia González, a Cuban immigrant living in El Paso.
González, 29, arrived to the border city with her husband last week, walking through the international border. She said they were processed by immigration authorities for five hours before gaining free access to the country.
"They ask you if you are part of the Cuban regime, why did you come here, and what I said is that we are here because we are facing a repressive government in Cuba, we have no freedoms," said Julio, Arenia's husband.
But according to Veronica Roman, director of the Houchen Center, only 10 percent of the 4,000 expected to arrive this month will stay in El Paso – most will reunite with family members in Florida and other states.
"We have pregnant women, little kids, entire families," said Rick Vielma, a volunteer at the Houchen Center, where authorities are processing Cuban immigrants.  "From here we put them on a bus to their families in Denver, Miami, Michigan, wherever they have family", he added.
Currently the number of Cubans living in Texas is roughly 11,000, according to a Migration Policy Institute analysis in 2013.
The crisis of Cuban immigrants leaving their country started in October of last year. According to Customs and Border Protection authorities in El Paso, just between February and March of this year 1,300 Cuban were processed at the border.
After U.S. and Cuba eased out their relations in December 2014, the special status Cubans have been granted since the 60s is expected to change.
"We want to make sure we are safe in the U.S. before it would be impossible or more difficult to get here," said Marta Molina, 37.
Most of the people arriving carry with them no more than one change of clothes.
"We couldn't take out anything else," Molina said, "and the people who carried more were assaulted in Panama on our way here."