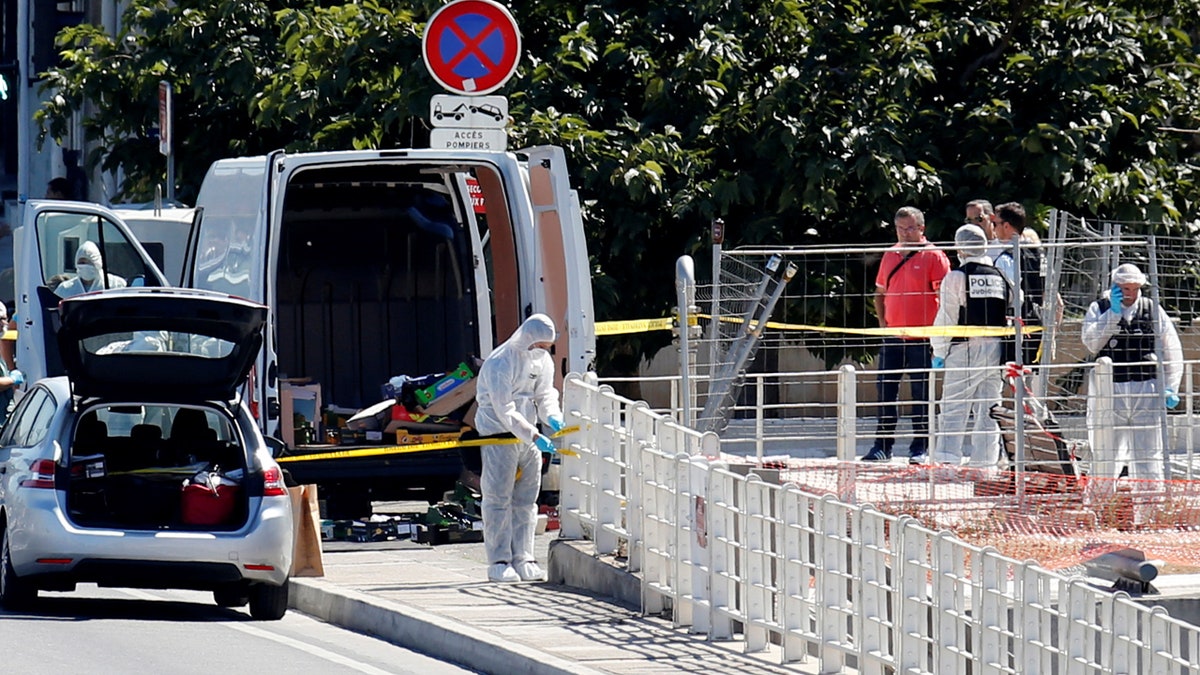 The early Monday vehicle ramming incidents in Marseille that killed one woman and injured another person are not currently being considered terror attacks, French authorities said.
A 35-year-old man with psychiatric issues who was previously known to police is suspected of plowing his car into pedestrians at a pair of bus stops on Monday. He was arrested at the scene of the second episode, Reuters reported.
"At the moment we have no information on the motives of this individual," a police source told Reuters.
The driver struck the first bus shelter at 8:15 a.m. local time, injuring one person, and then hit another shelter about an hour later, killing the woman.
Amid the vehicle incidents, European authorities continued Monday to search for the man believed to be behind last week's terror attack in Barcelona. Officials in Spain said Monday that "everything indicates" that Younes Abouyaaquoub was the van driver who plowed into a crowd of people Thursday, killing 13 and injuring 120 others.
The 22-year-old remained at large and is believed to be the final member of the Islamic extremist cell at large after the attacks in Barcelona and a nearby town.