Teamwork key as Kipsang eyes marathon record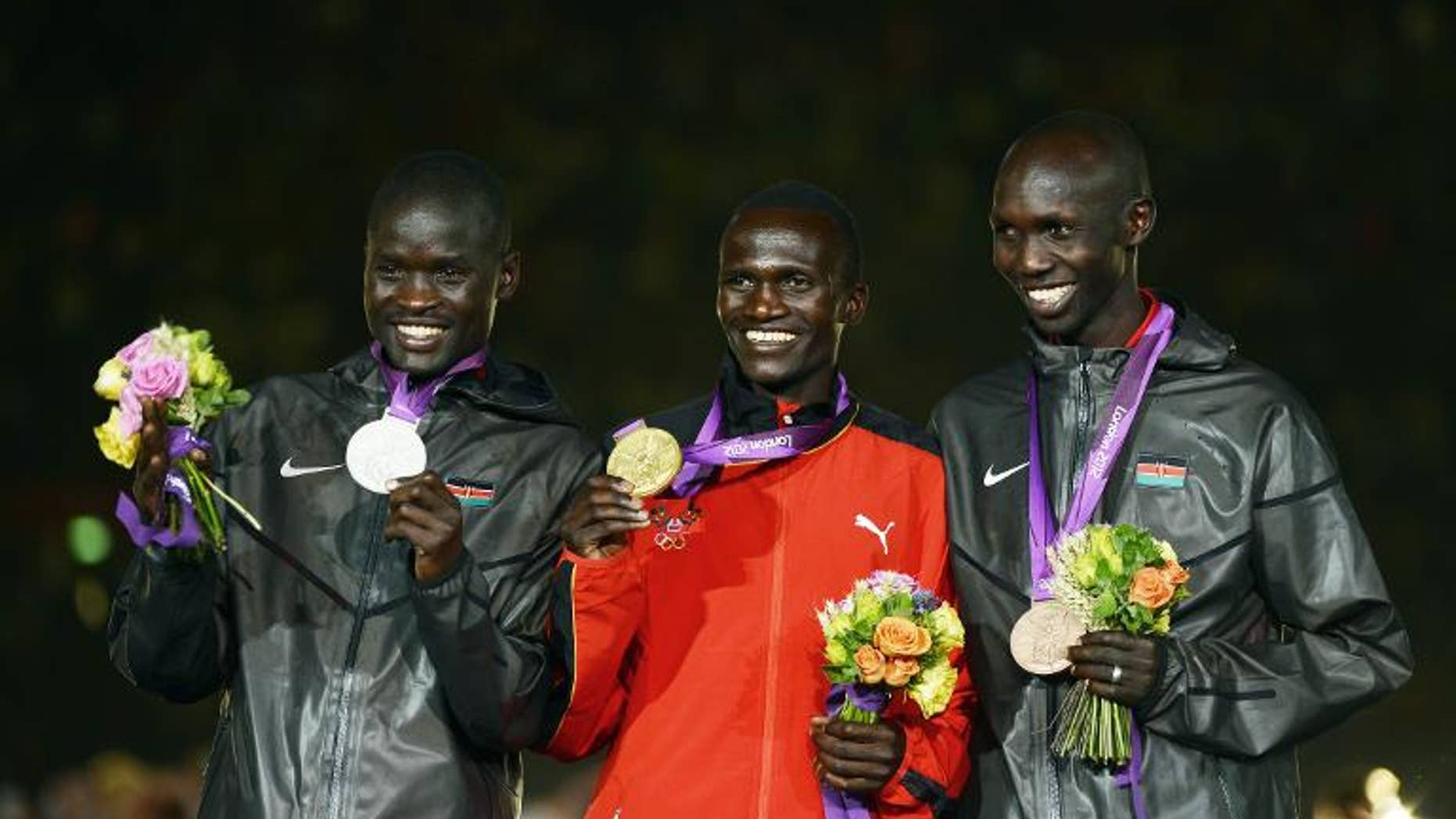 Berlin (AFP) – Kenya's Wilson Kipsang has said teamwork will be the key factor when he attempts to break the world record in Sunday's Berlin marathon.
Kipsang is looking to better the time of compatriot Patrick Makau who set the world record of 2hrs 3mins 38 seconds over 42.195 kilometres (26.2miles) in the German capital two years ago.
Kipsang, who went within four seconds of Makau's time at the Frankfurt marathon in 2011, has been training to break the world record, but has said he will need all the help he can get from his rivals in Berlin.
"We are really going to have to work together, but I think the world record is beatable and it's easier when you have a strong group around you," said Kipsang, who won't have Makau in the field as he is injured.
Having been part of a group of 40 elite runners during his preparations in Kenya, Kispang said he has clocked 2:03:32 in training and is hoping for ideal conditions in Berlin.
Good running conditions are forecast during the race with clear skies and a high of 14 degrees Celsius (57.2 Fahrenheit).
Kipsang, 31, said a world record attempt will be on if he clocks 1hr 1min 44sec at the halfway point.
Kipsang beat a strong field to win the 2012 London marathon and although he missed the course record by four seconds, he finished two minutes ahead of the runner-up.
He then claimed marathon bronze a few months later at the Olympic Games and finished fifth in London in April despite a foot problem.
Amongst his rivals in Berlin, Kenya's 2003 5000m world champion Eliud Kipchoge is looking to better his personal best of 2:05.30 having won the Hamburg marathon on his debut in April.
"My target is to go under my personal best again and training has gone well," said the 28-year-old Kipchoge, a two-time Olympic minor medalist over 5000m.
"I'm ready to go with the best and I'll try to keep the pace, but I am not going for the world record."
Youngster Geoffrey Kipsang is looking for another strong performance in Berlin after the 20-year-old finished third last year and was one of Makau's pacemakers when the world record fell.
Brazil's former New York marathon winner Marilson dos Santos is also in the field and ran his personal best of 2:06.34 in finishing fourth at the 2012 London marathon.
As one of the world's top six marathons, the Berlin course is flat and has a reputation amongst the elite runners for being fast.
A total of eight marathon world records have been set in Berlin and four men's world records have been set here in the last decade alone.