Talks on creating German coalition govt enter final round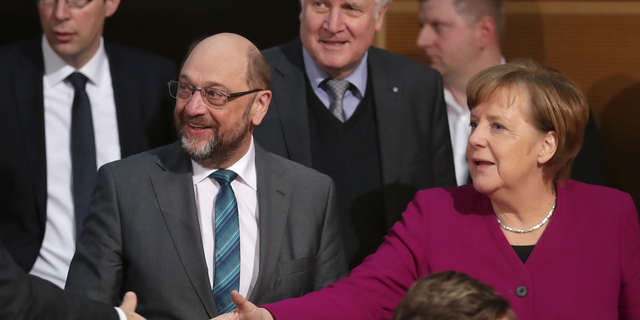 BERLIN – Chancellor Angela Merkel's conservatives and the center-left Social Democrats are embarking on what they hope is their last round of talks on forming a new German government, although the negotiations could take up to two more days.
The effort to put together a governing coalition is already post-World War II Germany's longest, and won't finish with these talks. A deal will require approval in a ballot of the Social Democrats' members.
The two sides set Sunday as a deadline to wrap up negotiations, though they've budgeted two extra days as a precaution.
Senior Social Democrat Manuela Schwesig said Sunday that "many questions remain open." She argued there's no point in pushing for a quick finish only to have party members ask a week later: "What nonsense did they negotiate?"