Taliban losing to ISIS in battle to recruit foreign fighters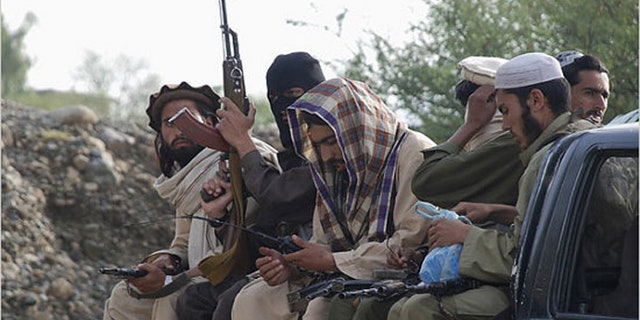 The Taliban, once a magnet for jihadists from around the globe, is getting pummeled by U.S. and Pakistani airstrikes and losing on the recruiting front to Islamic State, according to a report from a West Point terrorism expert.
Foreign fighters from Arab, Central Asian and European nations once flocked to Waziristan, the rugged region straddling the Pakistan-Afghanistan border, with as many as 8,000 fighting shoulder-to-shoulder with the Taliban, according to the report, from the Combating Terrorism Center at West Point. But their numbers have dwindled to just a few hundred thanks to pressure from U.S. and Pakistani forces and a trend of new global jihadists flooding into Syria and Iraq.
"The number of foreign fighters has greatly diminished over the years," wrote Raza Khan, the political analyst who authored the report, titled, "The Death Knell for Foreign Fighters in Pakistan?"
"U.S. drone strikes have whittled away their ranks, and the changing nature of the global landscape appears to have caused many of these fighters to join jihadist conflicts elsewhere, such as in North Africa, or in Syria and Iraq," the report states.
[pullquote]
Pakistan's heavy-handed crackdown on the fanatics in the western part of the nation is driving many of the region's foreign jihadists into Afghanistan or to Syria and Iraq, where Islamic State claims to have established a caliphate, according to the report.
In July 2008, the Pakistani government estimated the number of foreign fighters within its borders at 8,000. But when those militants declared that jihad must target the Pakistani government, carrying out several deadly terror bombings, a swift crackdown ensued.
An estimated 50,000 Pakistanis have been killed in jihadist attacks in Pakistan since 2001, according to the report. Many of the attacks are believed to have been carried out by foreign fighters.
Last month, Pakistani authorities claimed to have killed more than 500 militants, mostly foreign fighters in North Waziristan, as part of the ongoing military operation.
Foreign fighters have few options for getting out of the region, according to the report.
"They cannot stay in their places because the local support they have had … is no longer there," said one political and security analyst based in Dera Ismail Khan.
Fighters from Uzbekistan, China and Chechnya have little hope of re-entering their native countries, but know they are welcome in Syria and Iraq, where Jabhat al-Nusra and Islamic State are fighting Syrian President Bashar Assad, each other, and, in Islamic State's case, Kurds, Iraqis and even Iranians.
"Syria is a natural destination for fleeing Al Qaeda and associated group militants," said Imran Wazir, a Peshawar-based political and security analyst..
U.S. intelligence indicated a flow of fighters from Pakistan to the Syrian war theater in March 2014.