Taiwan indicts 119 over student-led protests against pro-China trade pact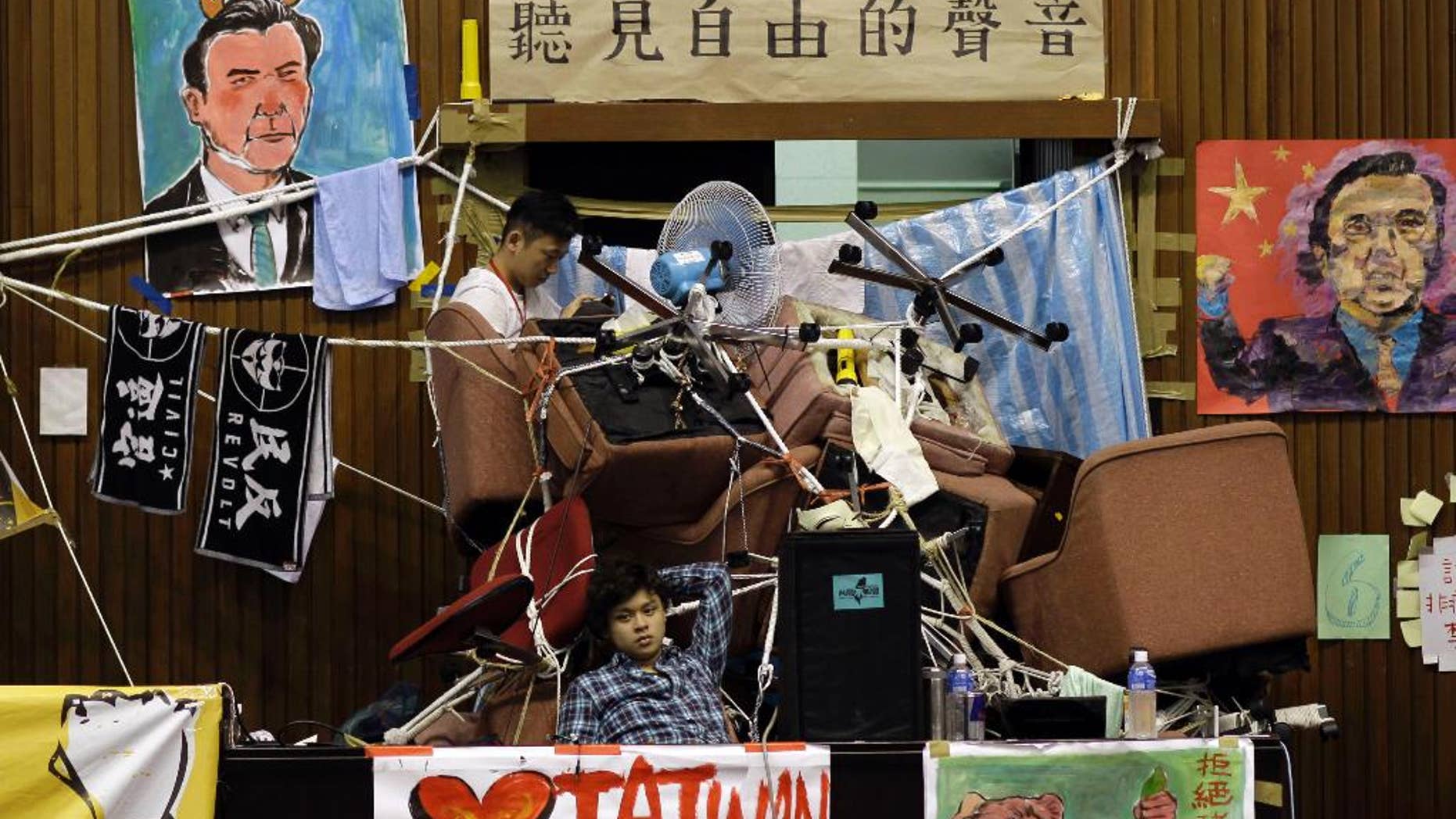 BEIJING – Prosecutors in Taiwan's capital have indicted 119 people over the occupation of the legislature and cabinet offices in a protest against a proposed agreement to loosen trade restrictions with rival China.
Those indicted Tuesday included leaders of the protests that broke out last March and attracted hundreds of people, many of them university students. They stand accused of mainly minor charges of obstructing public duties and violating laws on parades and assembly.
The protesters were opposed to the ruling Nationalist Party's handling of a draft pact that would have allowed Chinese and Taiwanese service companies such as banks and telecommunications firms to operate in each other's territory
Protesters said the agreement would have led to job losses and posed a threat to the island's security, democracy and autonomy.