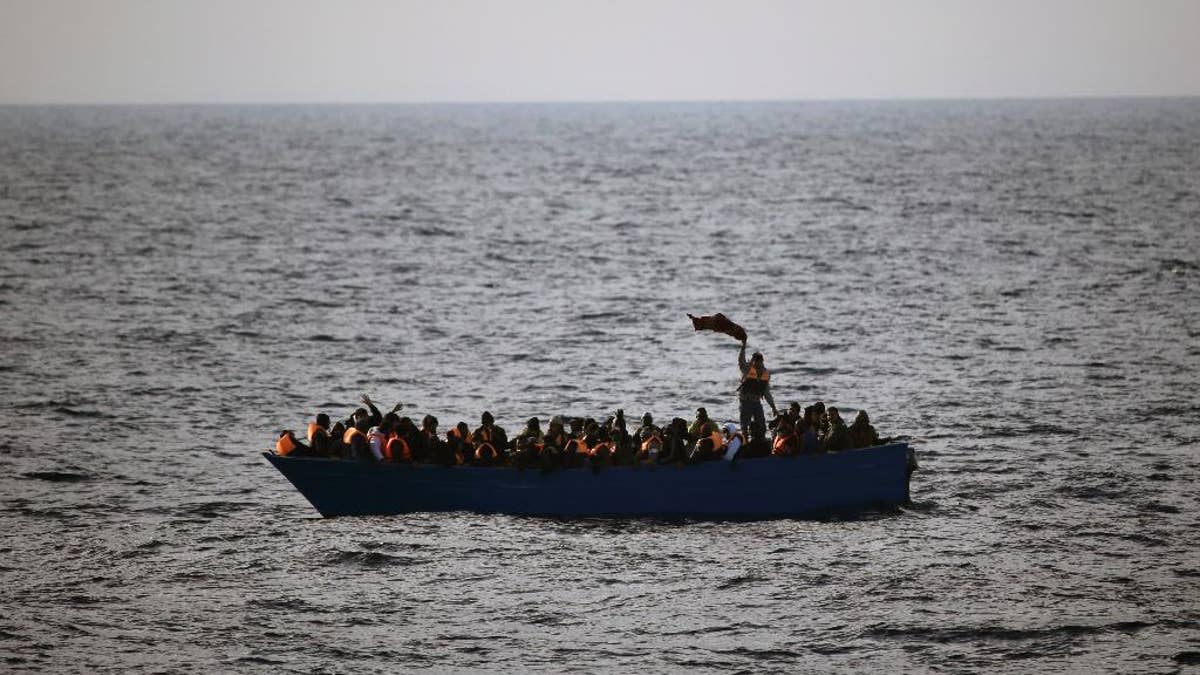 The illegal trade of human organs in the Middle East has surged recently as Syrian refugees seek money to afford smugglers' fees for a Mediterranean Sea crossing to Europe.
ISIS FIGHTERS' HANDWRITTEN LETTERS FOUND AT ABANDONED MOSUL TRAINING COMPOUND
One young Syrian man, who gave his name as Mayar, fled his war-torn Syrian village for Cairo, hoping to be able to earn a living and support his family in that city. But that was unsuccessful.
"By God, I don't know how much money I can make from my kidney, but I have no other solution," A refugee given the pseudonym "Mayar" said to Vocativ in a recent interview. "Life in Egypt is expensive."
EU LAWMAKERS APPROVE CENSORING COMMENTS DEEMED RACIST
Mayar said that last month he posted an ad on a Facebook group called "Sell Kidney Online," describing himself as a "young Syrian man living in Egypt…O positive blood type… interested in donating my kidney in exchange for a monetary sum so that I may be able to survive my circumstances. Please reply as soon as possible."
A price list on the social media page shows the going rates from kidneys around the world -- From $650 in Kenya to as much as $300,000 in South Africa and Europe. It is often enough for refugees to pay the approximately $1,000 per person fee smugglers typically charge for a one-way ride on an often unseaworthy boat across the Mediterranean.
Experts say that both Egypt and Turkey have become hot spots for organ trafficking due to the large amount of refugees and migrants. And most of the money is going towards not only criminal networks, but terrorist organizations as well.
"We're looking at bank accounts, where the money is actually going to, and that appears to be giving the pattern that we would expect from money laundering from some of the large criminal and terrorist groups," Dr. Campbell Fraser from Australia's Griffith University said to abc.net.au.
"Because we know where the donors are coming from, these are countries associated with terrorism — so Syria in particular."
Prof. Duminda Wijesekera, a money laundering expert from George Mason University in Northern Virginia said to the Australian news agency that the money is both "directly and indirectly feeding ISIS."
"These people who get this money are in fact working for the human smugglers to get people into Europe," he said.
"It directly and indirectly feeds ISIS and the money flows have been traced — sometimes you do not directly give cash to these organizations, you pay the people who supply weapons, they supply fighters."
The increase in human organ selling has gained the attention of NGOs and religious groups around the world. Earlier this month, the Vatican held a summit to address the growing criminal market.
"Destitute individuals are victimized in schemes of organ trafficking when induced to sell their organs in a desperate search for a better life," the Vatican said in a statement during the summit.