Swiss police arrest two Tunisians over suspected links to terrorism
Two Tunisian asylum seekers have been arrested on suspected links to foreign extremism near Switzerland's border with Italy, Swiss police said.
The Swiss Federal Police said in a statement Tuesday that it ordered the arrests two days earlier in the southern town of Chiasso.
ISIS CLAIMS RESPONSIBILITY FOR MARSEILLE TRAIN STATION ATTACK; 2 WOMEN KILLED
The two men were detained because they posed a potential risk to Swiss domestic security "in connection with terrorist activities abroad," the statement said. The statement did not elaborate further.
A source told Reuters the two Tunisians were believed to be linked to the Oct. 1 knife attack at the Marseille train station in southern France. Two women were killed in the attack that was claimed by the Islamic State. The attacker, Ahmed Hannachi, was shot and killed by a French soldier.
4 AMERICAN TOURISTS ATTACKED WITH ACID IN MARSEILLE'S TRAIN STATION ID'D AS BOSTON COLLEGE STUDENTS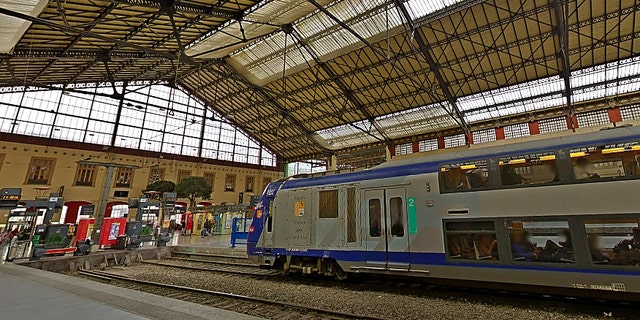 The source also told Reuters one of the Tunisians was the "subject of an international arrest warrant."
The arrests come a day after Italian authorities said Anis Hanachi, a 25-year-old Tunisian terror suspect who was arrested in northern Italy, had fought in Syria. Italian authorities believed Hanachi radicalized his older brother, Ahmed, the Marseille train station attacker.
The Associated Press contributed to this report.