Swiss franc's 'unprecedented' surge causes 2 brokerage firms to become insolvent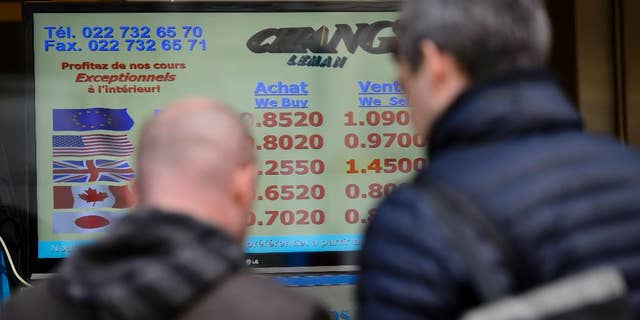 LONDON – At least two brokerage firms say they have gone bust after suffering losses on the Swiss franc's massive surge this week, one of the most acute moves seen by a major trading currency in decades.
At one point on Thursday, the franc surged around 30 percent against the euro after the Swiss National Bank ditched an increasingly expensive policy to limit the export-sapping rise of the currency. Derek Halpenny, a currency strategist at Bank of Tokyo-Mitsubishi UFJ, described the currency move as "unprecedented."
On Friday, the euro was up 2.3 percent at 1.0163 francs.
The sharp moves have wreaked havoc on many financial firms. Global Brokers NZ says it "will not be able to resume business," while London-based Alpari says it has entered into insolvency, a form of bankruptcy.