Suspected shooter of two teens may have been romantically linked to victim's mother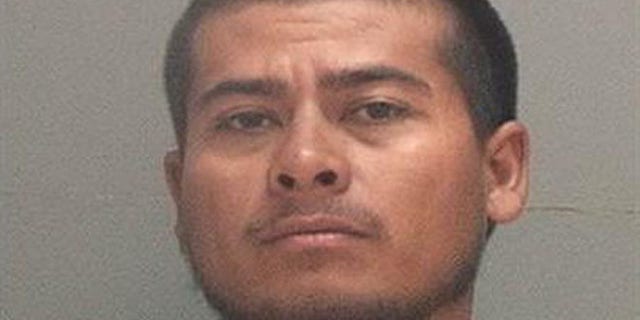 SOUTH SALT LAKE CITY, Utah (AP) – A man suspected of fatally shooting a teenage brother and sister in Utah during an argument started over a T-shirt may have been a stepfather figure who was romantically involved with the victims' mother, authorities said Friday.
Investigators are working to confirm the exact nature of a long-standing relationship between Mario Cervantes-Angel, 28, and the victims: Jose Izazaga, 16, and Abril Izazaga, 15, Salt Lake County Sheriff Jim Winder said. There were underlying tensions between Cervantes-Angel and the victims, but the shooting was triggered by an argument Wednesday night about a T-shirt and iPad, Winder said.
"This did evolve very quickly over a fairly mundane issue," he said.
Cervantes-Angel was arrested on suspicion of two counts of aggravated murder, a charge that carries the possibility of the death penalty. Prosecutors haven't yet filed formal charges in the case.
He was arrested Thursday evening after police tracked him to a house in West Valley City. Once the house was surrounded, he gave himself up, Winder said.
No attorney was immediately listed for Cervantes-Angel in court records, and a search of public records showed no listed phone number.
Police say Cervantes-Angel fired several shots after Jose Izazaga came out with a knife to defend his sister because she was being pushed around. The fight started after another man accused Abril Izazaga of taking a shirt late Wednesday, police said.
The man who started the argument turned himself into to police. Winder said he has been released and has not been charged with any crime. His name was not released.
After the shooting, the group scattered, but several witnesses identified Cervantes-Angel as the person who fired the shots, according to a jail booking statement.
Jail records say he's from Mexico and he is also being held on an immigration violation.
Members of the Izazaga family say the two slain siblings shared a tight bond. They were the youngest of nine siblings and both had birthdays in July.
Their older brother Kenny Lopez has said the man who started the confrontation was a longtime friend of Jose Izazaga and spent a lot of time at the house and sometimes stayed there when he didn't have a place to stay.
Like us on Facebook
Follow us on Twitter & Instagram